If you need it, we have it
Daikin Rental Chiller program offers everything you need to make sure your business will never stop.
Contingency Solutions
Planned Maintenance
Natural Disasters
Special Events
The complete solution for every occasion
We offer a complete package with your rental chiller, including everything you need — pumps and other equipment. Daikin's temporary cooling package can help your solve your immediate cooling needs. Every component, from the chiller to the pumps, is continuously tested, and maintained to assure peak performance. That way you assured on a reliable system for your temporary cooling needs.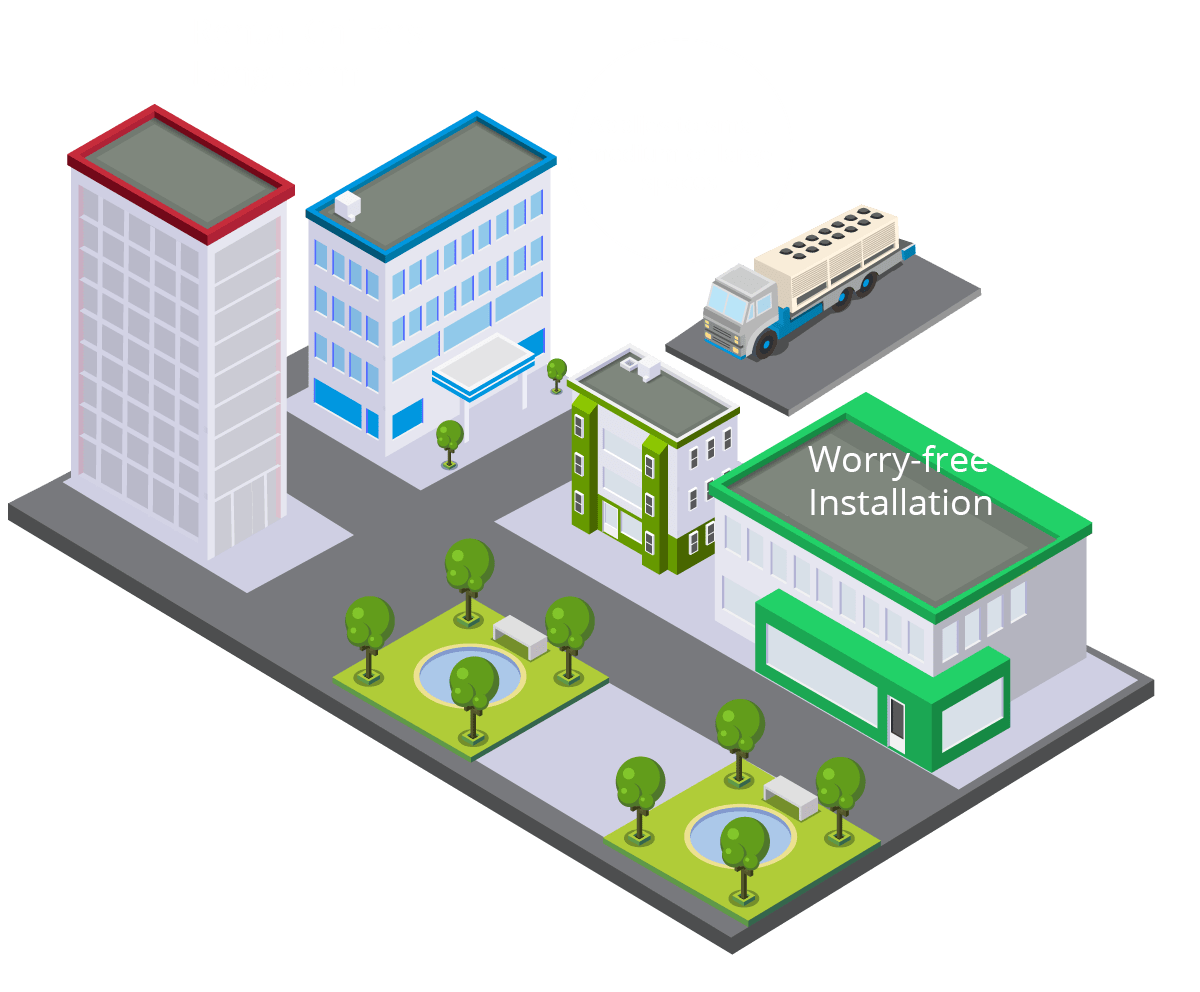 Solve your immediate specific cooling needs
Retrofit / replacement of older equipment
Planned maintenance on cooling equipment
It is a simple and easy to implement solution
When you need it and for as long as you need it
Let us develop a Contingency Plan for you.
We will walk you through the steps to determine the financial risks associated with losing control of your indoor environment. When it comes to emergencies, we all understand the importance of having a plan and practicing it. These practices help us react quickly during stressful times and are designed to help protect your most valuable assets.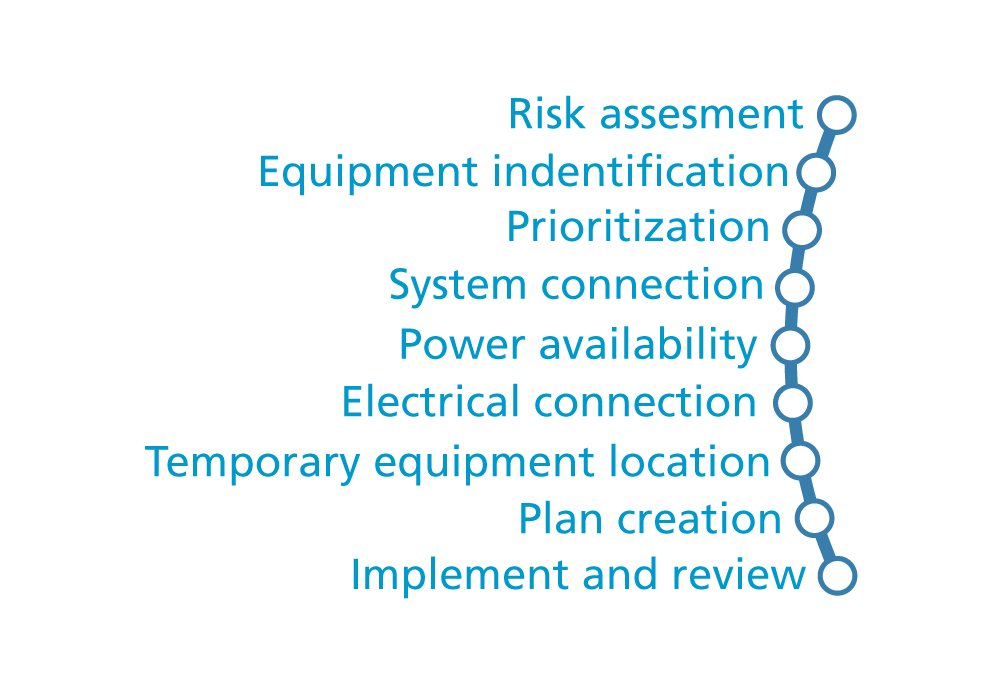 Daikin Rental Chillers, the ideal partner for your business
*Available for the Caribbean Islands
Solutions for each climate need