A complete solution that provides Cooling, Comfort, Control and Convenience in one single system

EFFICIENCY
Explore next level of energy-efficient air conditioning with Daikin VRV Home.

SAFETY
It ensures quality installation with reduction of site work: Up to 1/3 of conventional method.

CONTROL
Connect 8 indoor units to a single outdoor unit and control them with your smartphone from anywhere.

MODERN
Get the comfort of centralized air conditioning and saves space to make room for other essentials.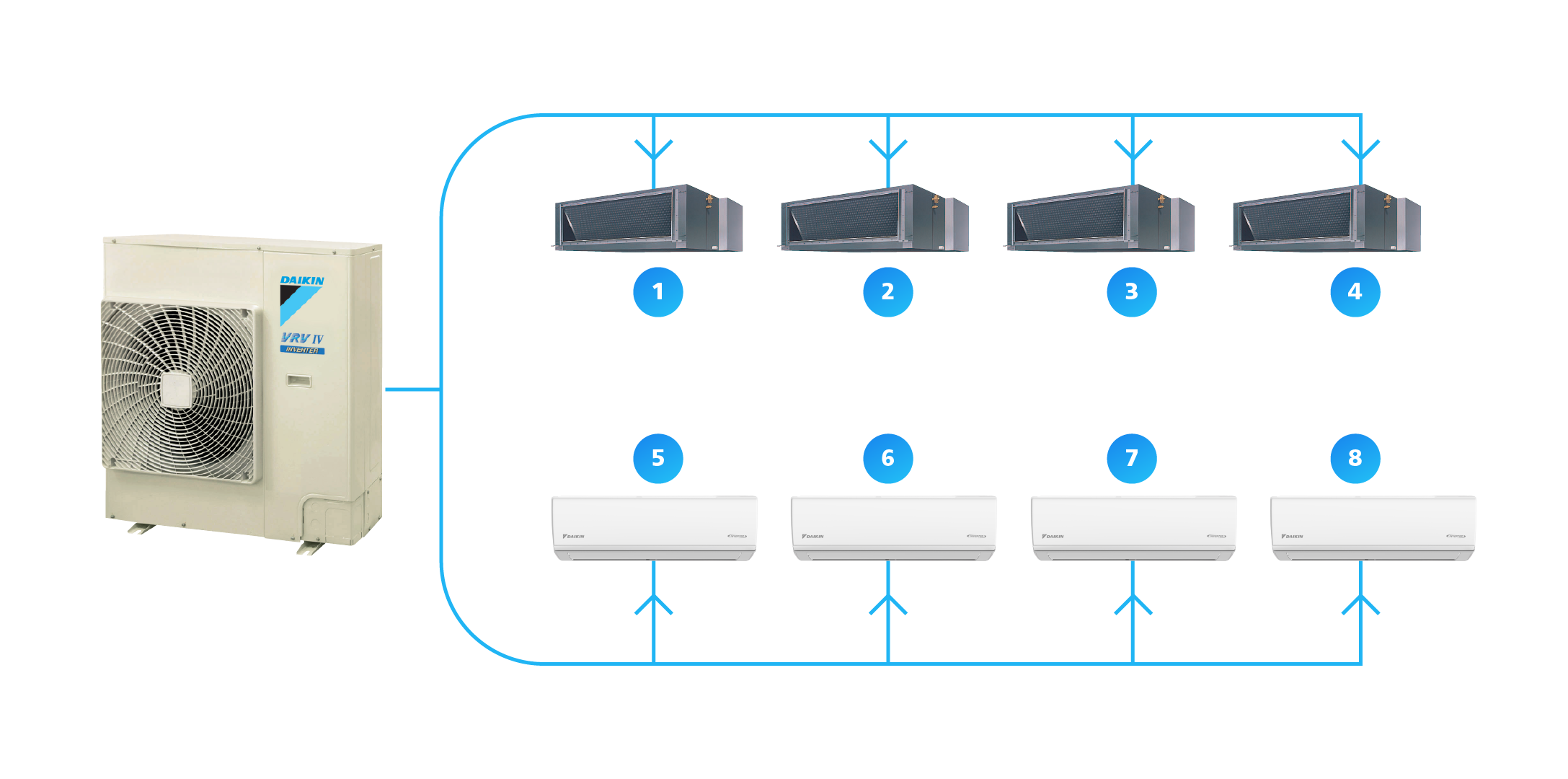 VRV Home replaces all the outdoor units of the house with just one outdoor unit
From its quiet and efficient Swing Compressor to unmatched Design Flexibility, and best-in-class Comfort, the VRV air conditioning system lets you experience the style, power and flexibility of the Daikin's next-gen air conditioning system. Giving more space to utilize with decor and furniture, this makes the system ideal for modern residential central air conditioning system.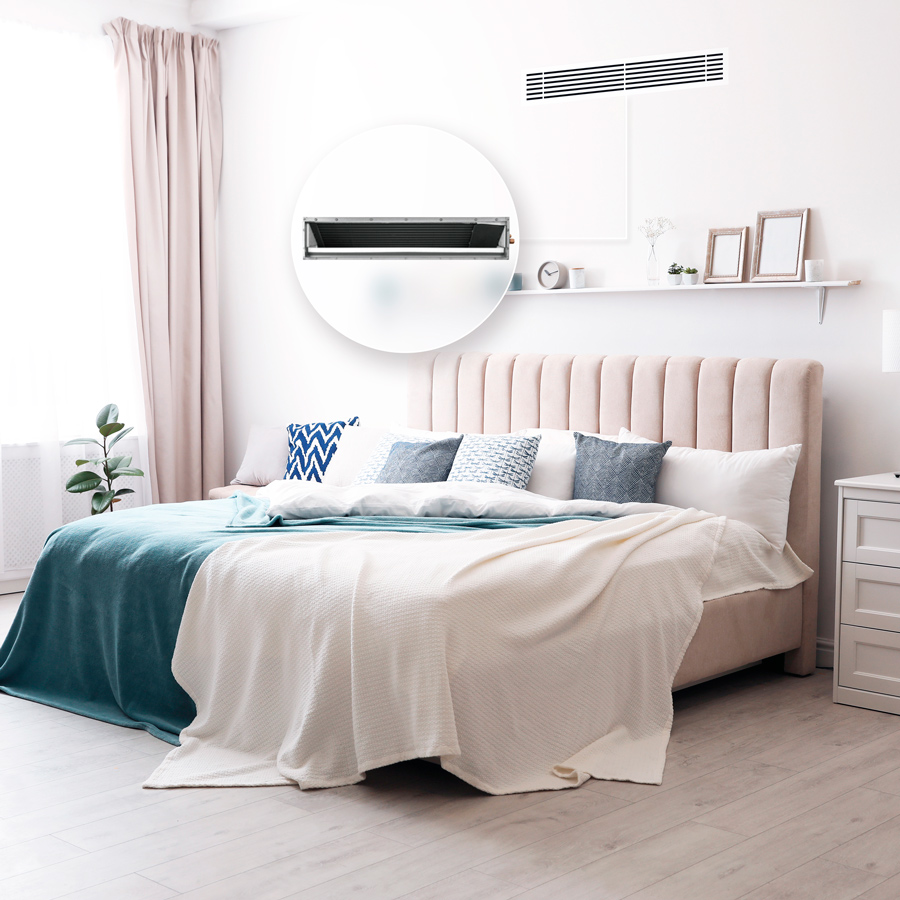 SLIM CEILING MOUNTED DUCT TYPE
Slim design, quietness and static pressure switching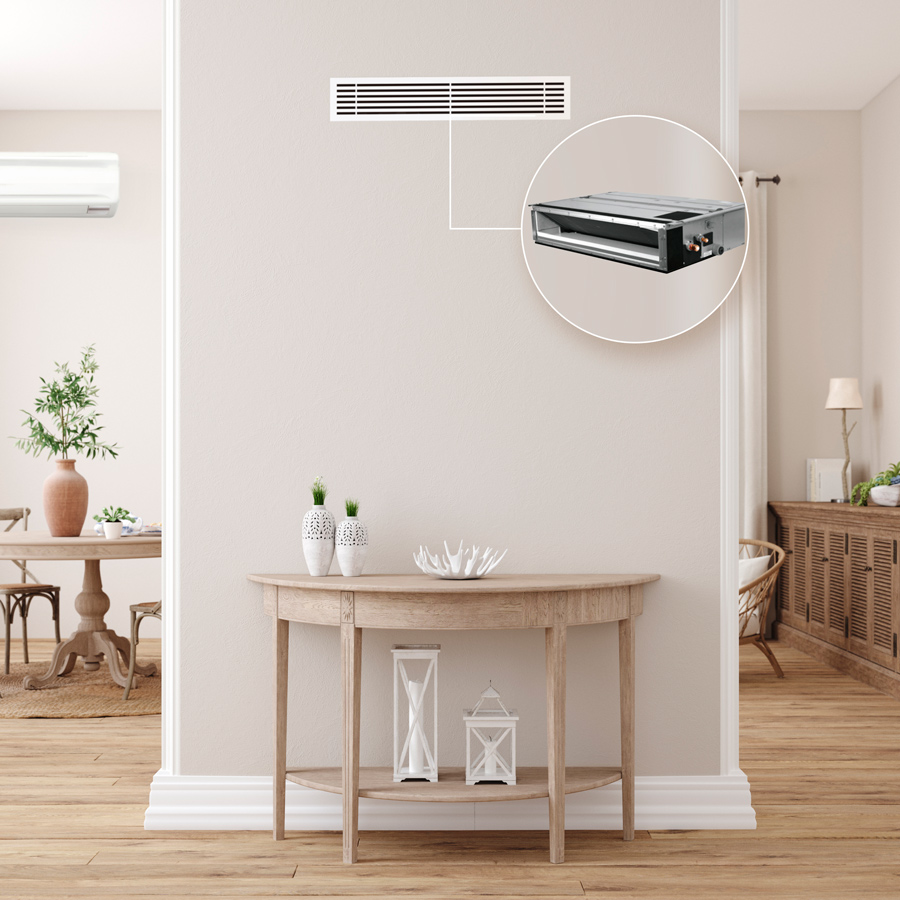 MID STATIC PRESSURE CEILING MOUNTED DUCT TYPE
Suited to use in drop-ceilings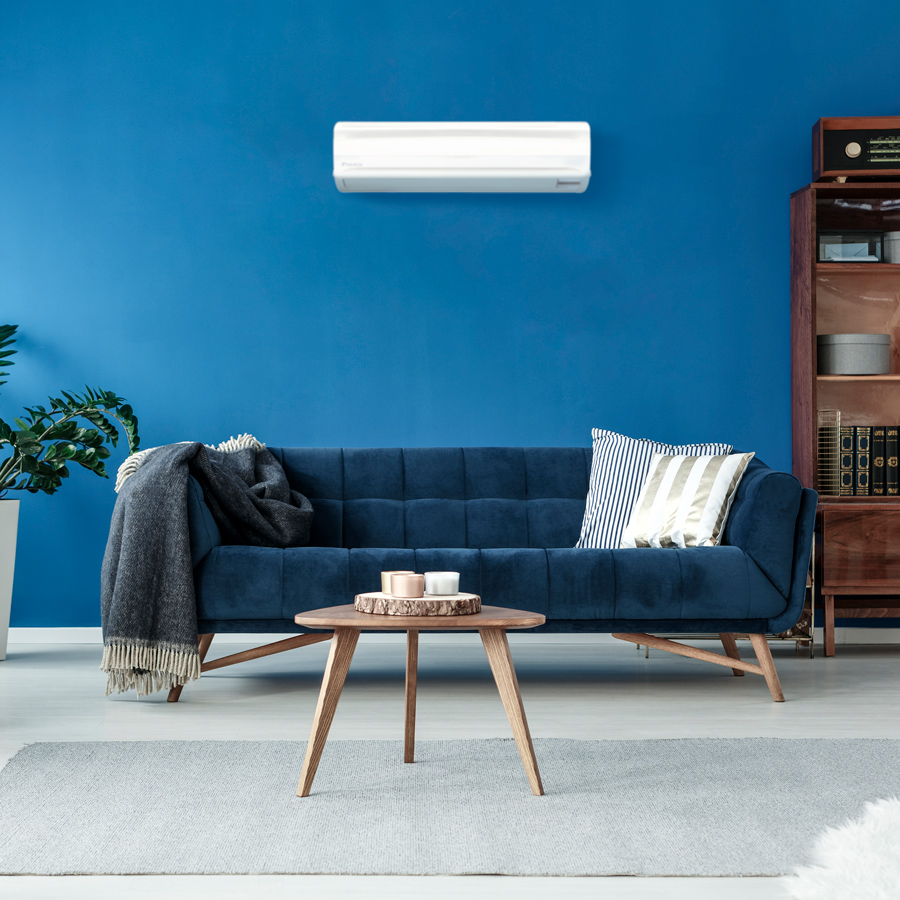 WALL MOUNTED TYPE
Stylish flat panel design harmonized with your interior decor

Get The Complete Solution:
Compressor + Header Pack + Indoors Units + Control
Installation time saving:
Up to 1/3 of conventional method.
Easy to Install:
Hanging points available.
Safety:
Consists of flaring method, no brazing required.
Quality Installation:
Elimination of difficult process, enhancing quality installation.
The intelligent conditioning unit has some unique benefits that make it a high-efficiency central air conditioner system ideal for homes. The system varies its energy consumption depending on the outside temperatures, controlling the inside temperature to give personalized comfort to the user. In this way, it prevents the compressor from overworking, reducing significantly its energy consumption.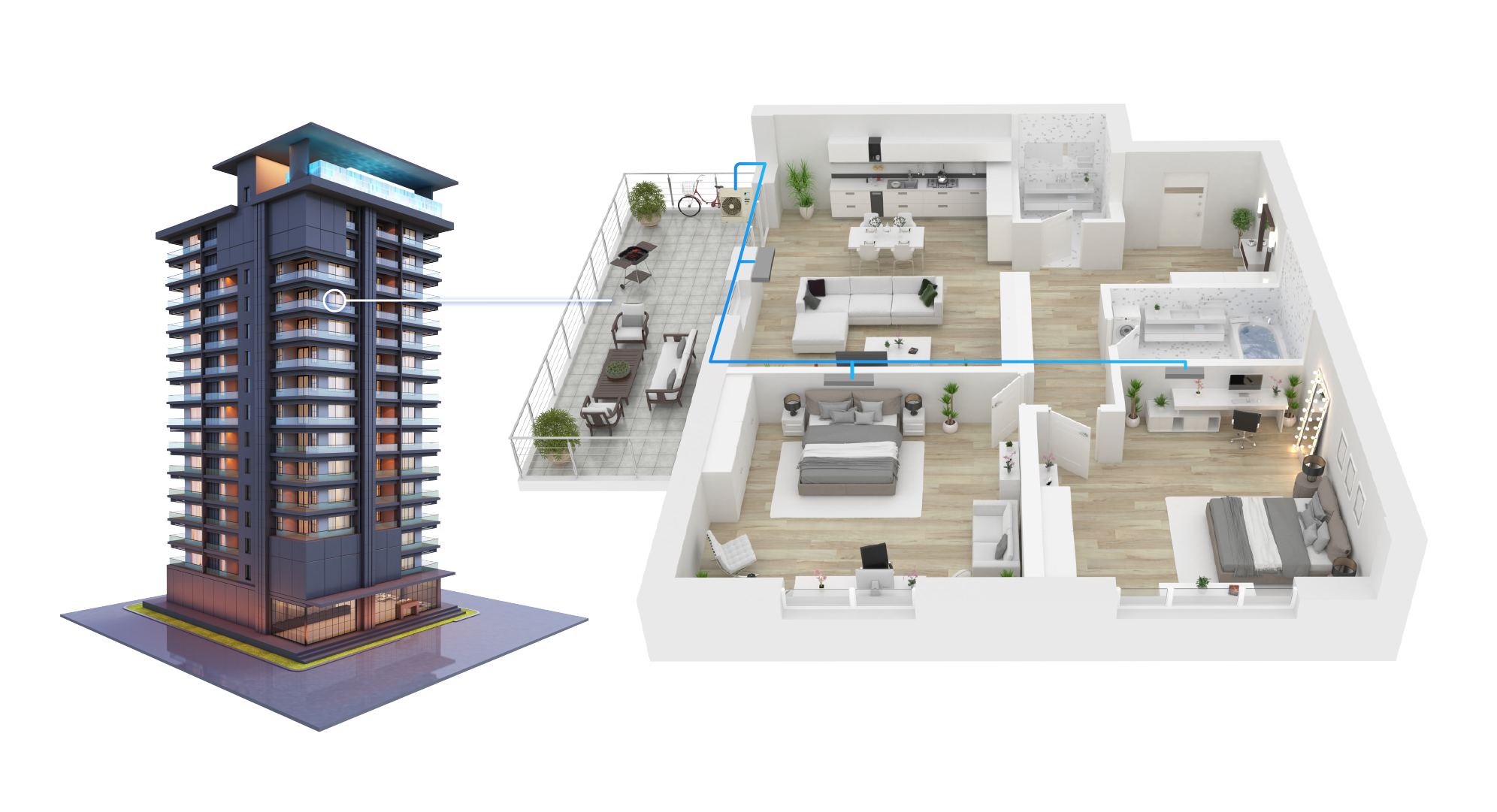 Precise temperature control
The inverter technology provides very close tolerance of room temperature in the range of +-0.5 degree Celsius compared to conventional system where in it is as high as +- 2 degree Celsius. This reduces temperature fluctuation resulting in better human comfort.
Night time quiet operation
Quietness is important feature of VRV Home System as it provides luxurious comfort. To reduce noise and realize comfortable operation, latest technologies and features are applied to the indoor units as well as outdoor unit.
Year round air-conditioning
VRV Home is available with heat pump variant also. Heat pump works all round the year maintaining comfortable room temperature during summer and winter season (during heating operation power consumption is only fraction of conventional electric heater).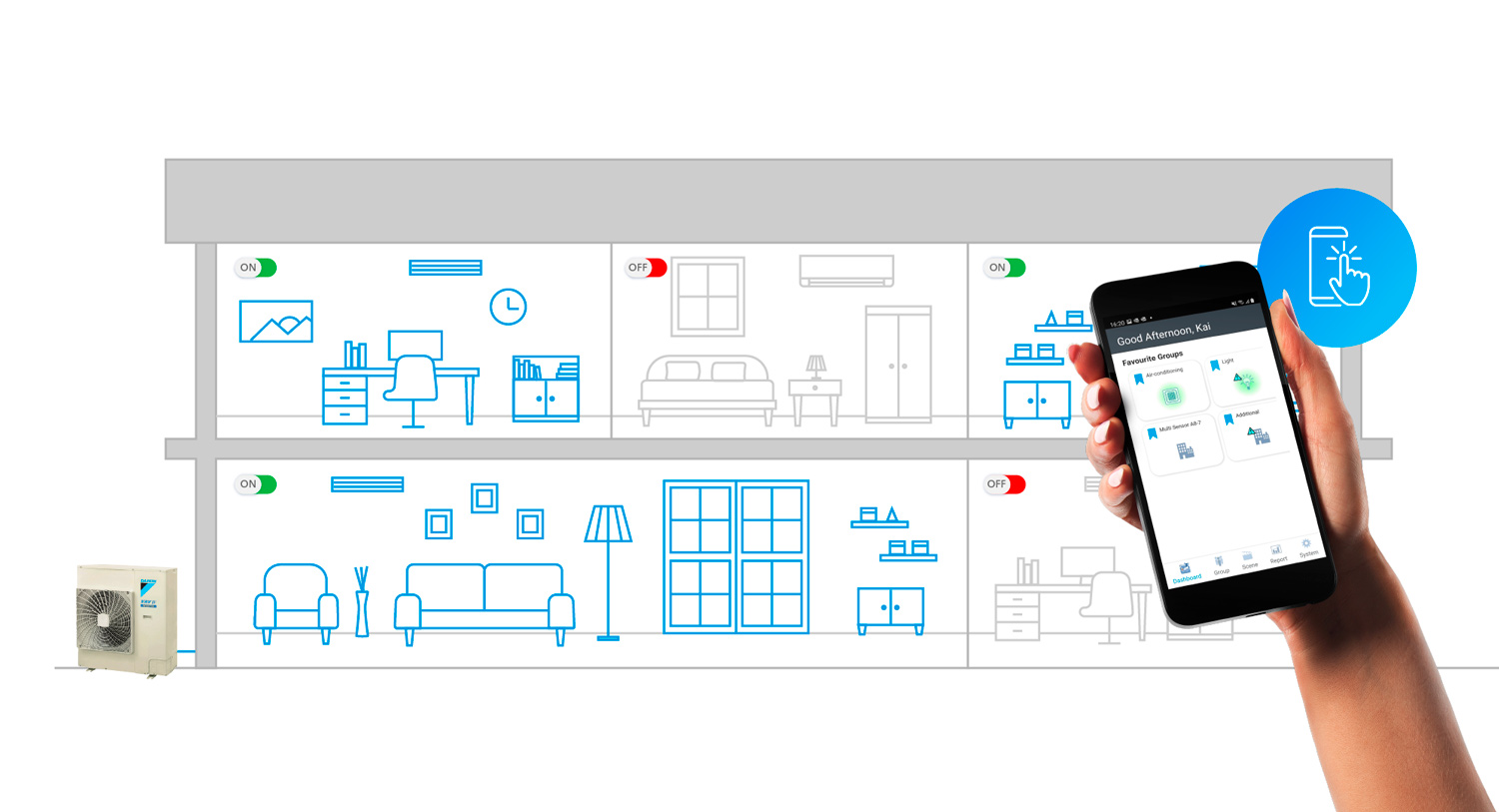 Connect your smartphone to your Daikin Air Conditioner and control it from anywhere. Daikin Smart Control Reiri Series of Air Conditioners lets you enjoy the luxury of centralized air conditioning by controlling it from anywhere. Whether you're on you way to home on a hot day, or forgot to turn off the AC, Smart Control keeps your life worry-free.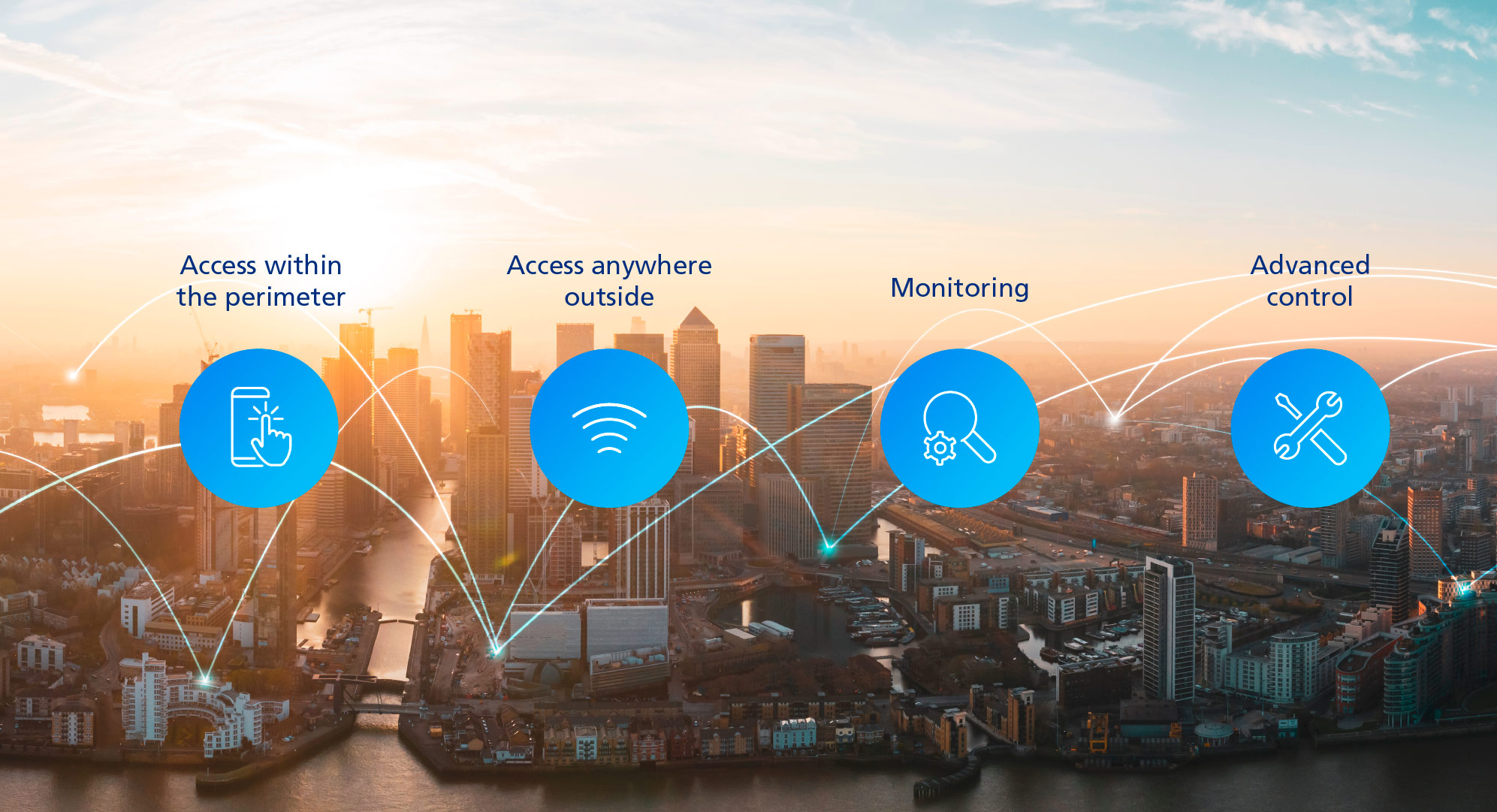 >

Access within the premises

Daikin Smart Control Reiri Series provides the ability of centralized control for Daikin VRV air conditioners throughout the home with a smartphone.
>

Access anywhere outside

You will can always return from work or vacation to a comfortable cooling home. takes the pressure off of forget to switch off the air conditioners when away.
>

Monitoring

Enjoy the peace of mind and convenience of monitoring air conditioners with Daikin Smart Control Reiri Series from a smartphone.
>

Advance control

Daikin Smart Control Reiri Series communicates with all Daikin VRV air conditioners to access the core control functions, including temperature set points, operation mode, fan speed, airflow direction and error notification.