ENERGY EFFICIENT HOSPITALITY FOR EVERY GUEST
Our Daikin climate solutions guarantee a comfortable stay for your guests and reduce operating costs for you.
CONTACT US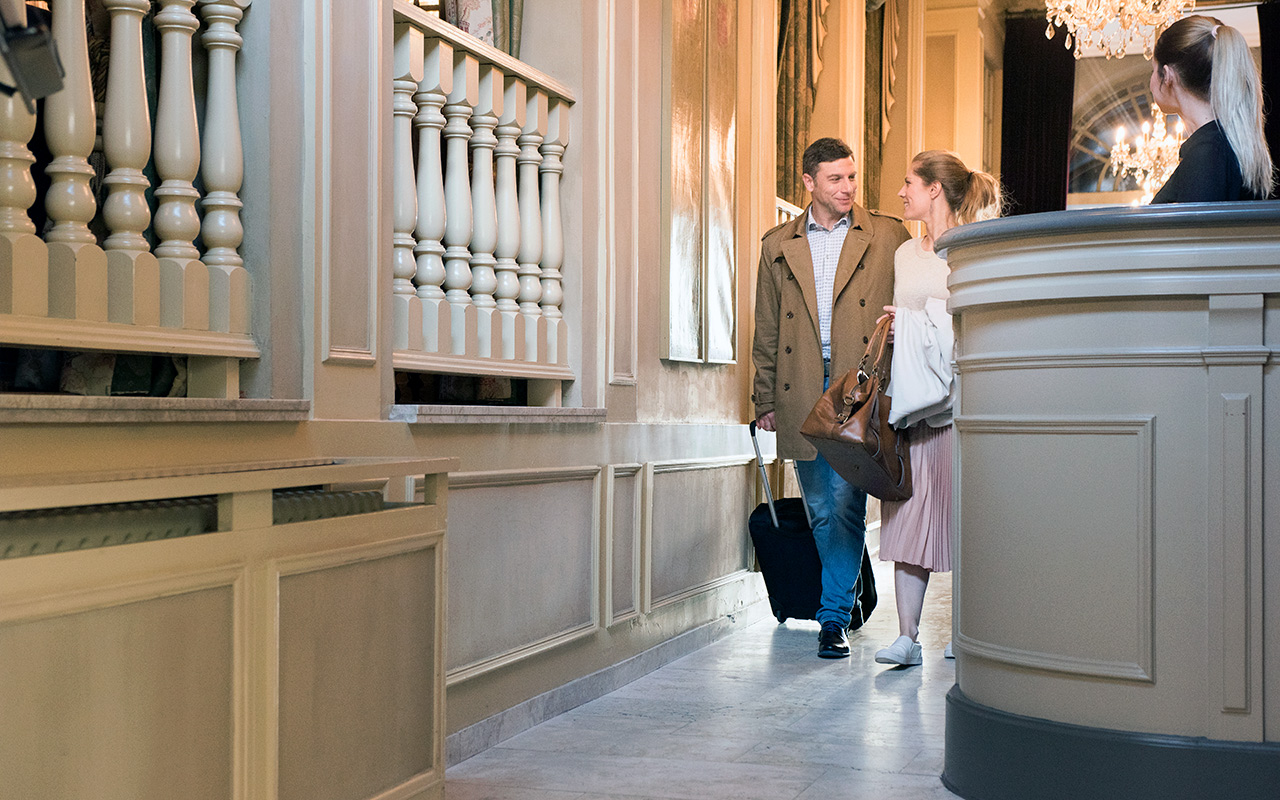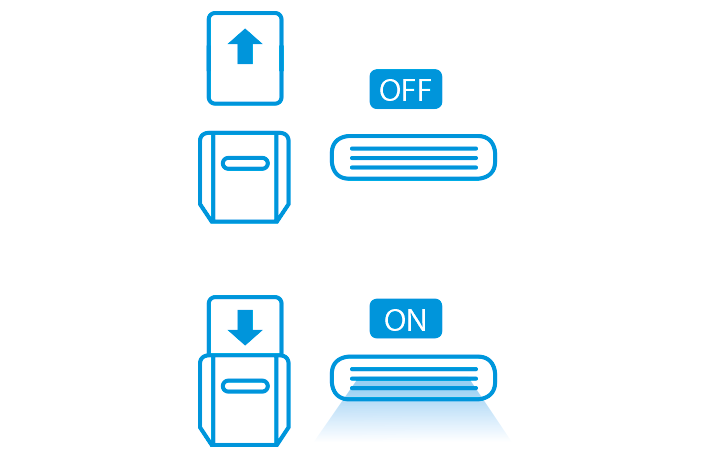 Smart Connection Key Cards
Our unique smart connection key card management system reduces your energy costs without compromising your guests' comfort. When guests enter and leave their hotel room, or open and close their windows, the smart key cards automatically communicate with your Daikin units to turn off the air conditioning or heating.
A Complete Solution For Climate Control In Your Hotel
From personalised heating and air conditioning solutions, to energy saving management systems, we have climate solutions for your guest rooms, conference rooms, restaurants and wellness facilities. Learn more about the options available for your hotel.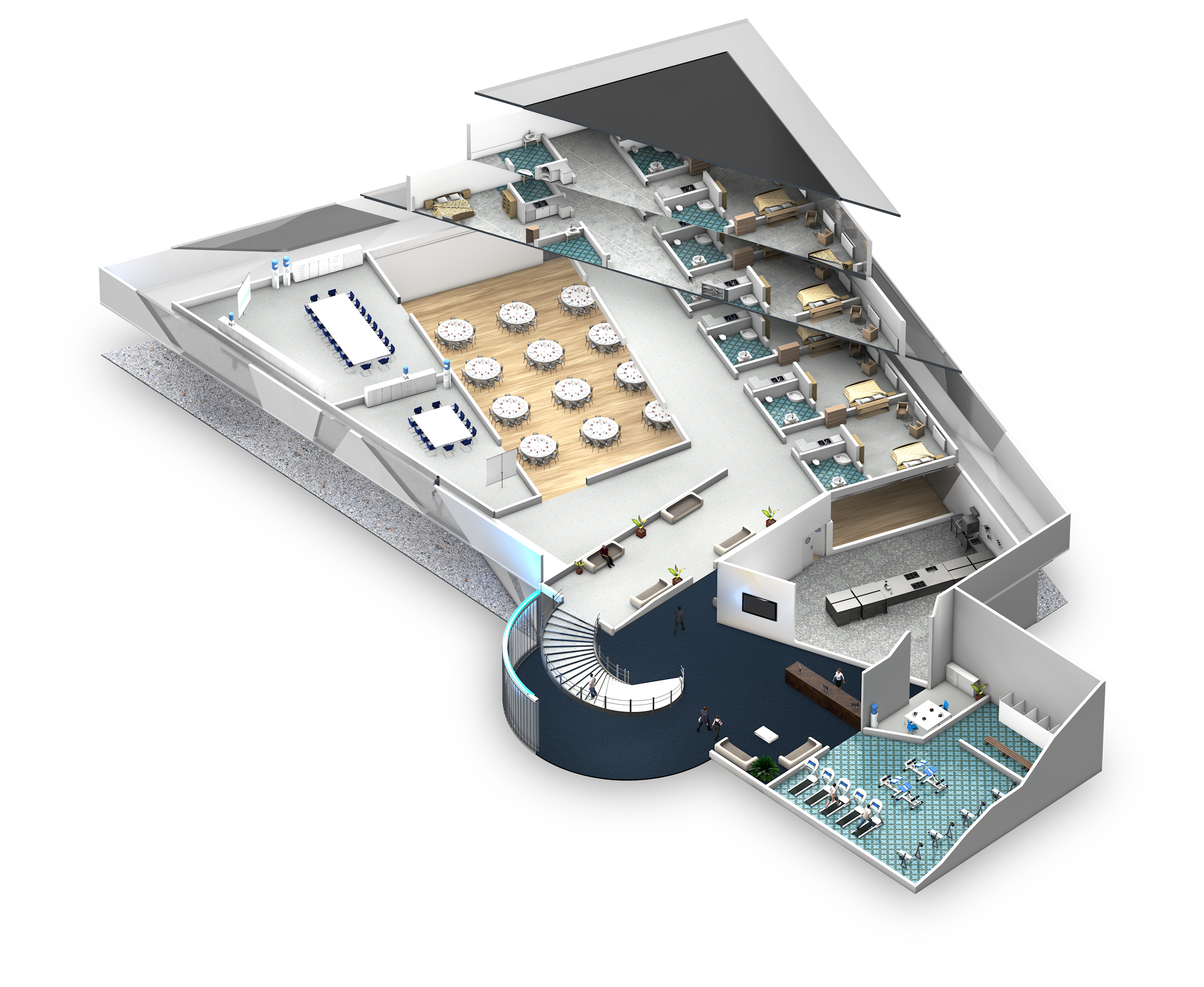 Lobby
Minimise hot and cold air loss via the entrance with our Biddle Air Curtains and experience up to 72% in savings by connecting it to our heat pumps instead of electricity
Reception Halls & Conference Rooms
Breathe in fresh and healthy air that is free of mould and allergens
Enjoy fresh air with our fast-acting ventilation systems that accommodate large spaces
Restaurant / Kitchen
 Keep your food fresh by efficiently cooling your walk-in freezers and refrigerators
 Integrated refrigeration, heating and cooling maximises heat recovery and energy savings
Outdoors
Durable outdoor units survive all weather conditions in temperatures as low as -25°C.
Use a combination of renewable energy from the air or ground.
Guest Rooms
Individual controls allow your guests to manage their own comfort
Smart key card connections save energy
Energy efficient hot water production with heat pump technology
Stylish wall mounted units and concealed ceiling units go unnoticed with their minimal design and quiet operation
Management
Smart programmes make climate control easy throughout the entire building and our Building Management System (BMS) allows you to integrate and control all aspects of your building (heating, cooling, electricity, lighting, elevators, etc.)
Reduce your energy costs by managing and optimising your energy consumption with our intelligent Touch Manager
Gym / Pool / Spa
Produce high volumes of hot water up to 17% more efficiently when compared to gas boilers
Control humidity levels with our advanced humidification and dehumidification technologies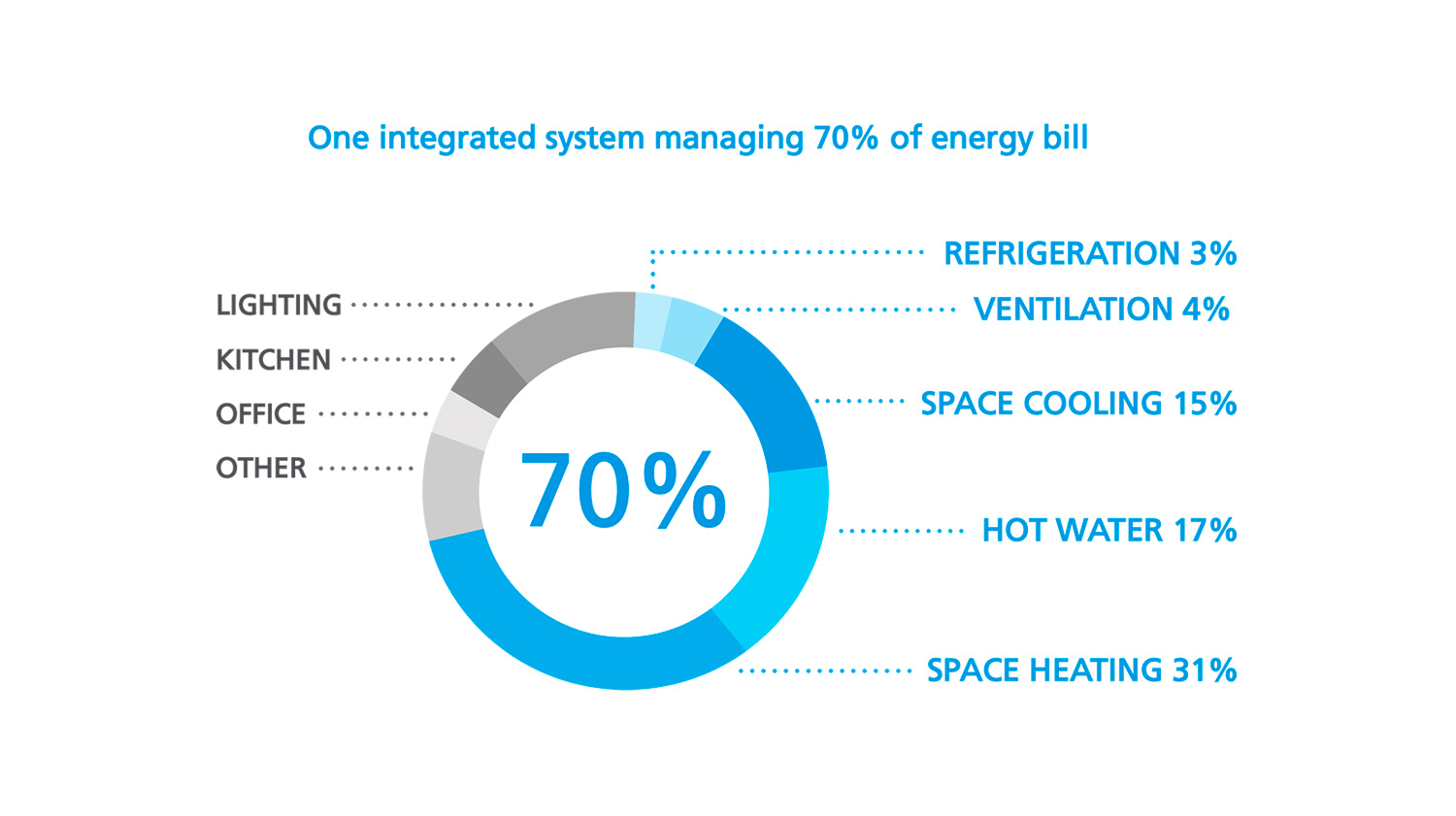 Experience Energy Savings
Control up to 70% of your entire hotel's energy use
Use renewable energy to generate heating and hot water
The smart key card automatically turns off heating and air conditioning when a guest leaves the room or opens the window
Intelligent Touch Manager gives you full control of your energy consumption by helping you manage and optimise your usage
Solutions for each climate need