TAKE CONTROL OF YOUR BUILDING'S COMFORT AND ENERGY COSTS
With Daikin office and building solutions, you significantly reduce your operating costs with energy efficient climate solutions.
CONTACT US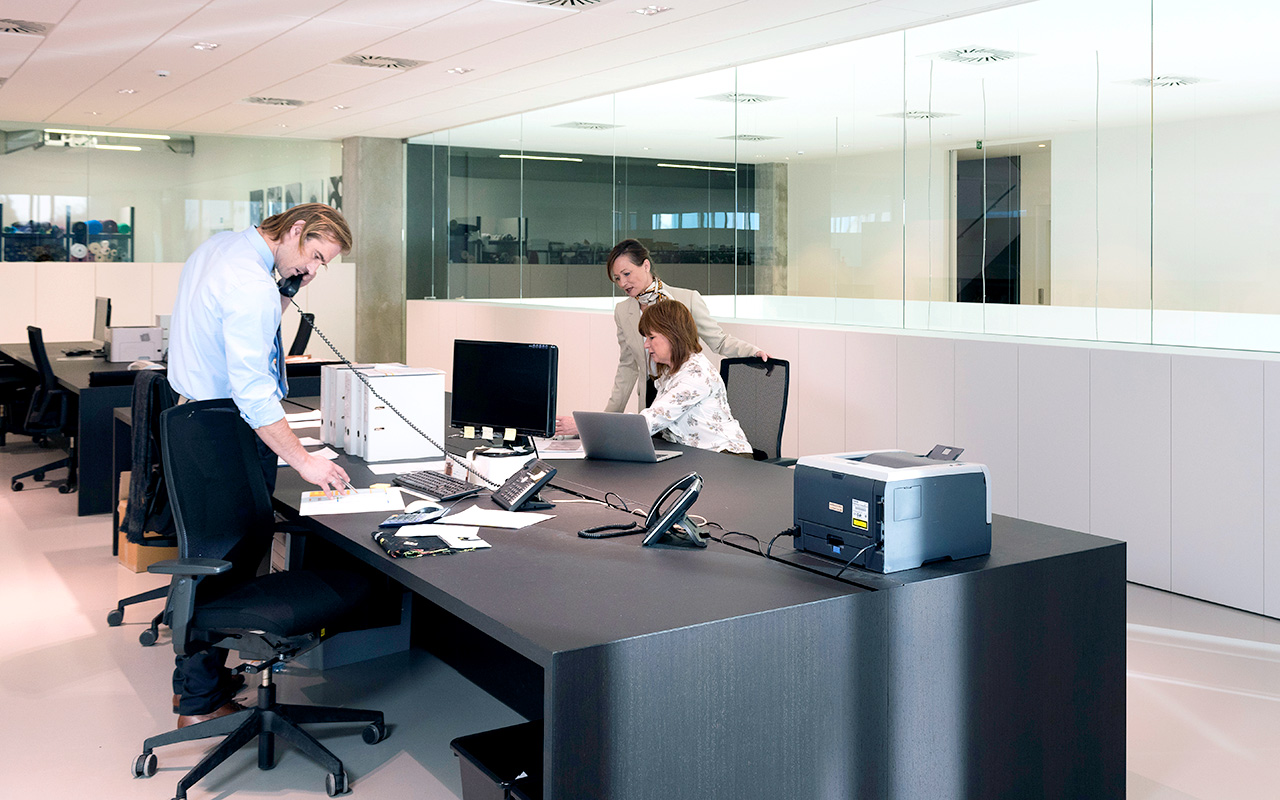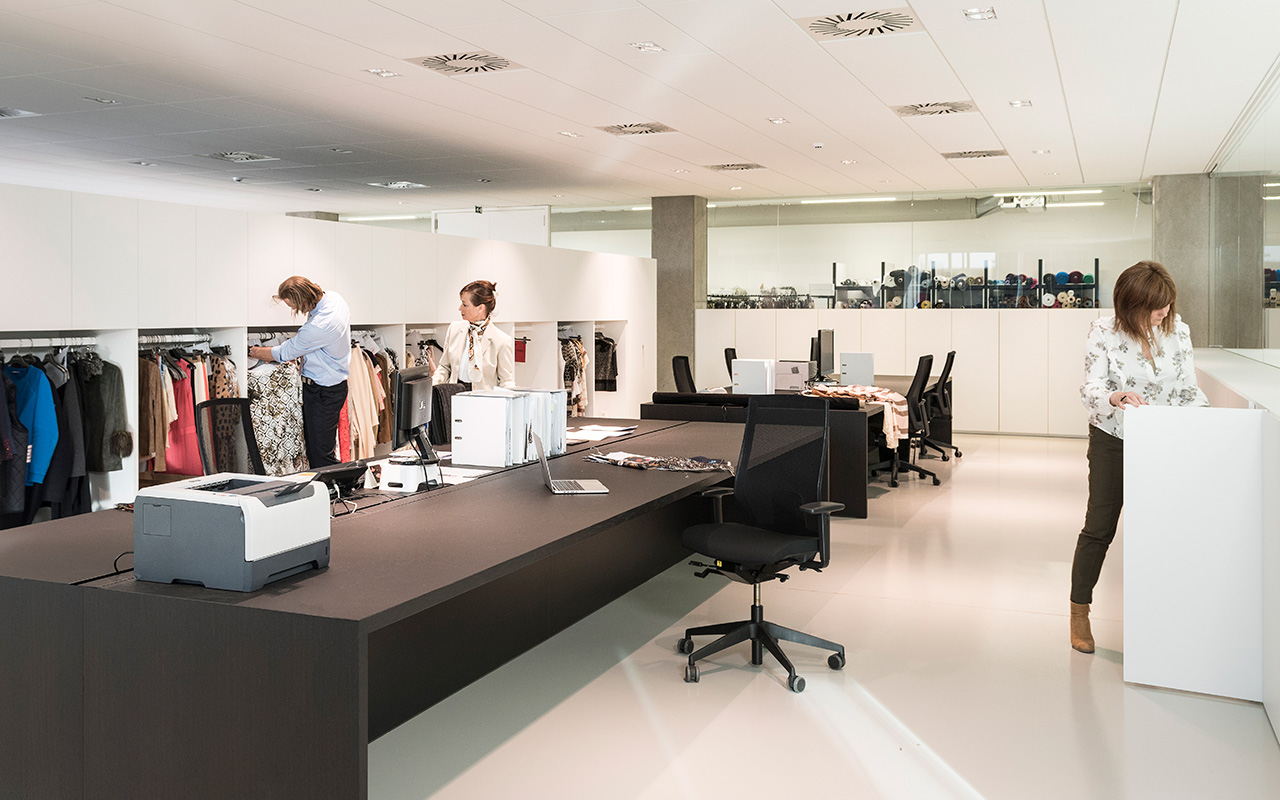 Focus On Your Business
Your climate is our priority. With Daikin climate solutions, you and your employees can work in comfort. We provide you with the most energy efficient solution, so that you can focus your energy on your business.
Invest In Your Energy Efficiency
Investing in a Daikin solution saves you money in the long run. Your heating and cooling costs make up at least 50% of your energy consumption, which means that installing an energy efficient climate solution has a significant impact on your overall energy costs.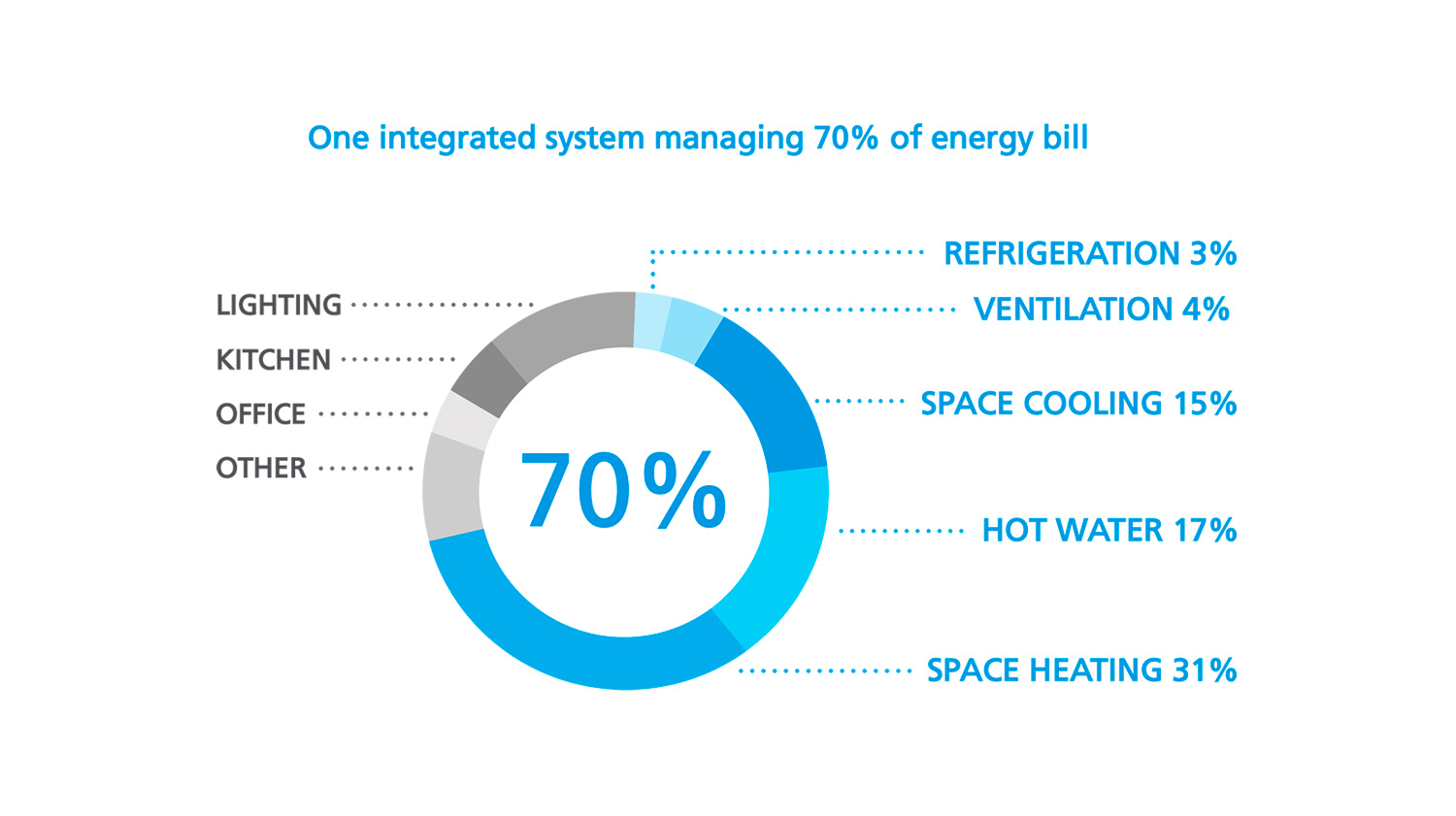 A Complete Solution For Climate Control In Your Building
From energy efficient heating and air conditioning, to our Building Management Systems, we have climate solutions for your offices and large buildings. Learn more about the options available for your building.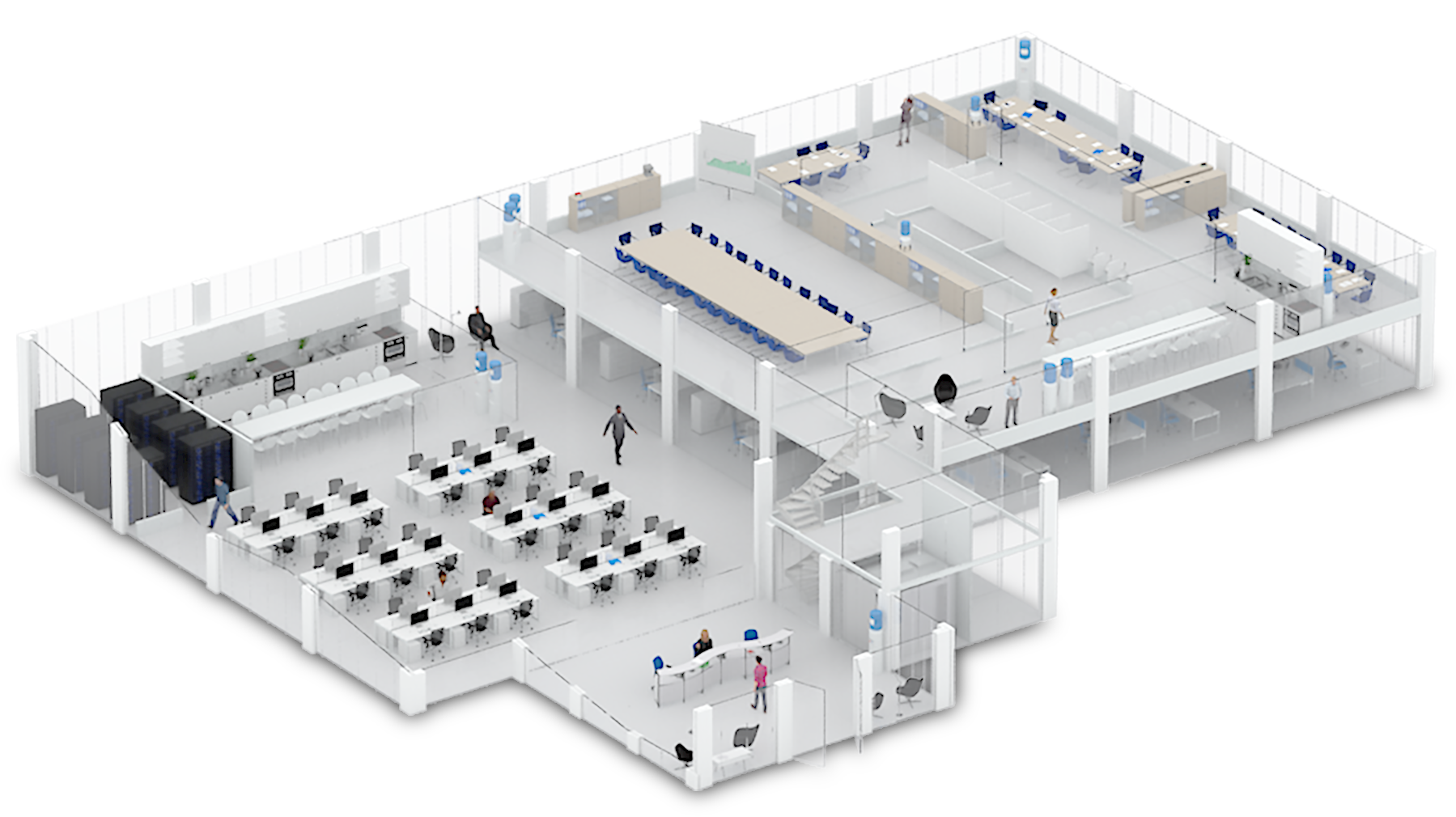 Entrance & Reception
Minimise hot and cold air loss via the entrance with our Biddle Air Curtains and experience up to 72% in savings by connecting it to our heat pumps instead of electricity
Smart programmes make climate control easy throughout the entire building and our Building Management System (BMS) allows you to integrate and control all aspects of your building (heating, cooling, electricity, lighting, elevators, etc.)
Office Space
The unique, fully flat cassette integrates seamlessly into false ceilings and won't disturb office concentration with its quiet operation
Breathe in fresh and healthy air that is free of mould and allergens
Conference Room
Accommodate high ceilings by installing underfloor heating to heat the air close to the ground
Kitchen & Restroom
Easily integrate hot water solutions for kitchens and restrooms
Server Room
Reliable infrastructure cooling down to -20°C for your server rooms
Meeting Room
The intelligent eye directs airflow away from people and automatically switches the unit to energy-saving mode or turns it off when it detects that the room is empty
Our Variety Of Indoor Emitters Are Designed
To Integrate Seamlessly With Your Office Building
Easily Upgrade Or Replace Your Existing Climate Solution
Daikin units are considered "replacement-ready". With high energy savings and minimal installation costs, you quickly recover your return on investment.
Designed for quick installations, our office and large building solutions reuse existing piping and wiring to eliminate extra costs and minimise downtime.
Flexible units, such as the Daikin Fully Flat Cassette, fit directly in standard ceiling tiles to minimise installation costs.
The intelligent Touch Manager is a business management system that integrates with your 3rd party equipment.
Solutions for each climate need