VRV IV Series
ThThe ideal solution for energy savings, flexible design, and small footprint with the advance Daikin VRT technology that provides maximum comfort, individual temperature control and reliability for all types of commercial applications. Designed for simplified commissioning and after sales service.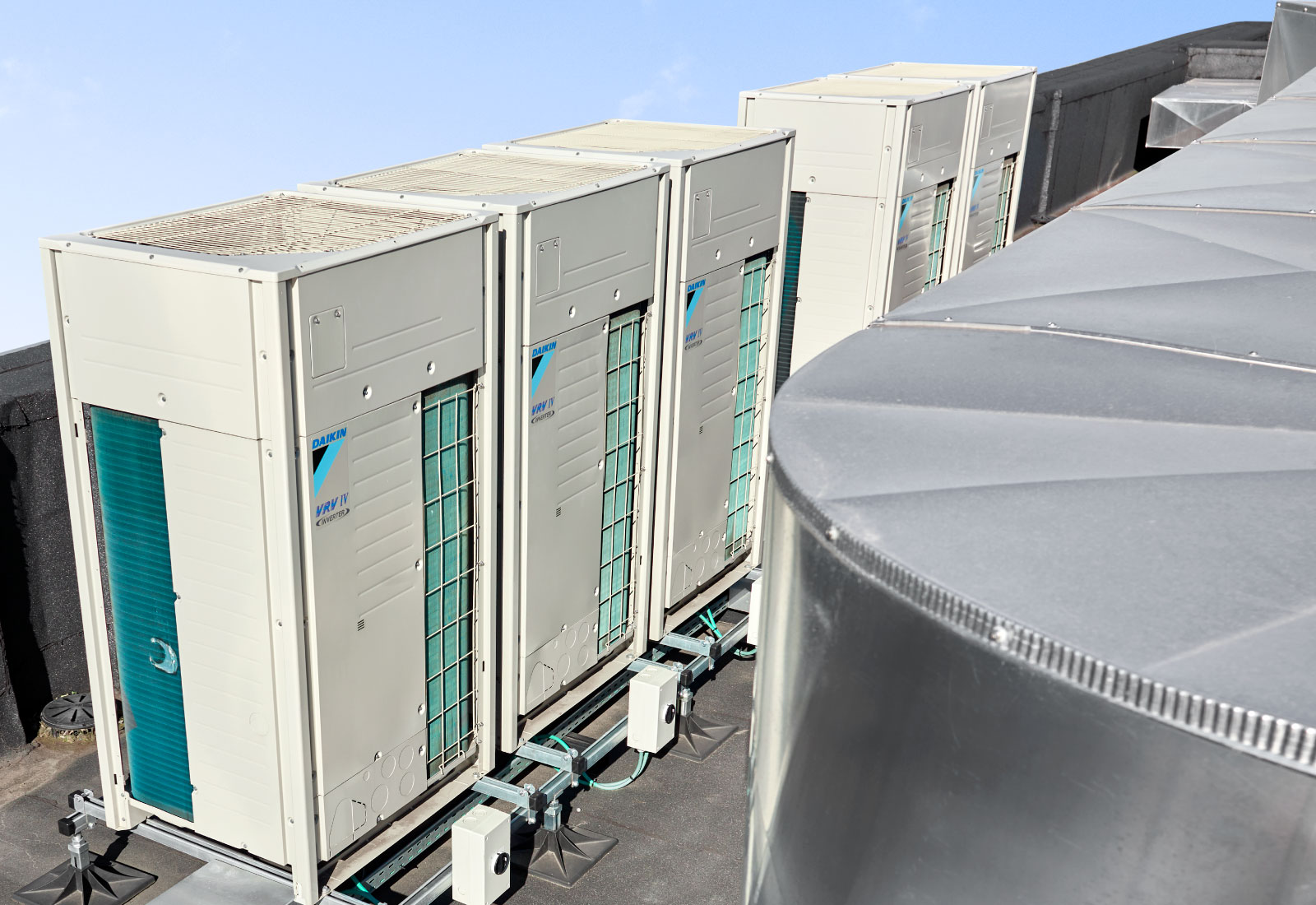 The Next Generation Technology
Daikin VRV IV Series offers high efficiency performance, easy installation and operation.
Why Daikin VRV IV set the standard for total climate control?
Daikin VRV IV Series unique features that makes it the best alternative for your climate needs.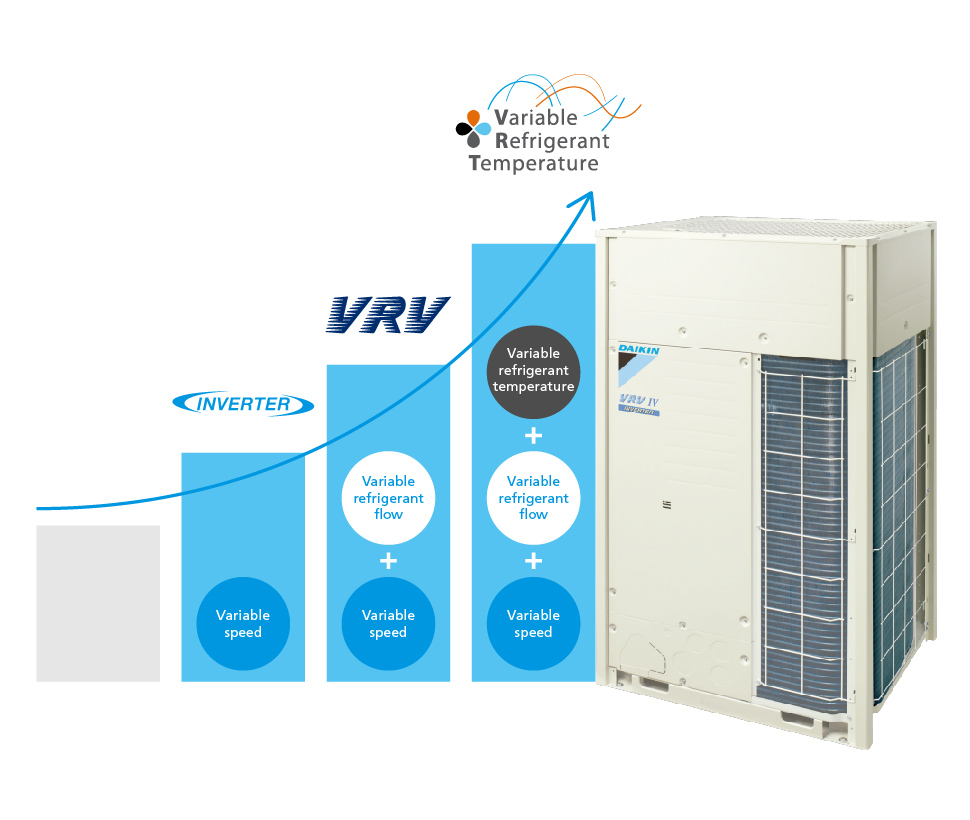 Variable Refrigerant Technology
VRV sets the new standard at the forefront of energy efficiency in the HVAC industry.
Invented by Daikin, our Variable Refrigerant Temperature Technology (VRT) automatically adapts both the Inverter compressor speed the refrigerant temperature to the load for optimal user comfort and increases seasonal efficiency by up to 28% when compared to other solutions.
VRV is the first weather accommodation control in the market, preventing cold draughts with higher outflow temperatures to guarantee customer satisfaction and comfort.
Highly Integrated 4-Sided Heat Exchanger
An advanced and efficient heat exchanger ensures the high efficiency and energy spacing of Daikin VRV systems.
Effective heat exchange area of a VRV IV heat exchanger module is over 200m2, 2.7 times larger than VRV III system and other VRV competitors. A 50% increase in the heat exchange surface increases efficiency by up to 30%.
Heat exchanger coil wraps around on all 4 sides of the unit to increase the surface area efficiency.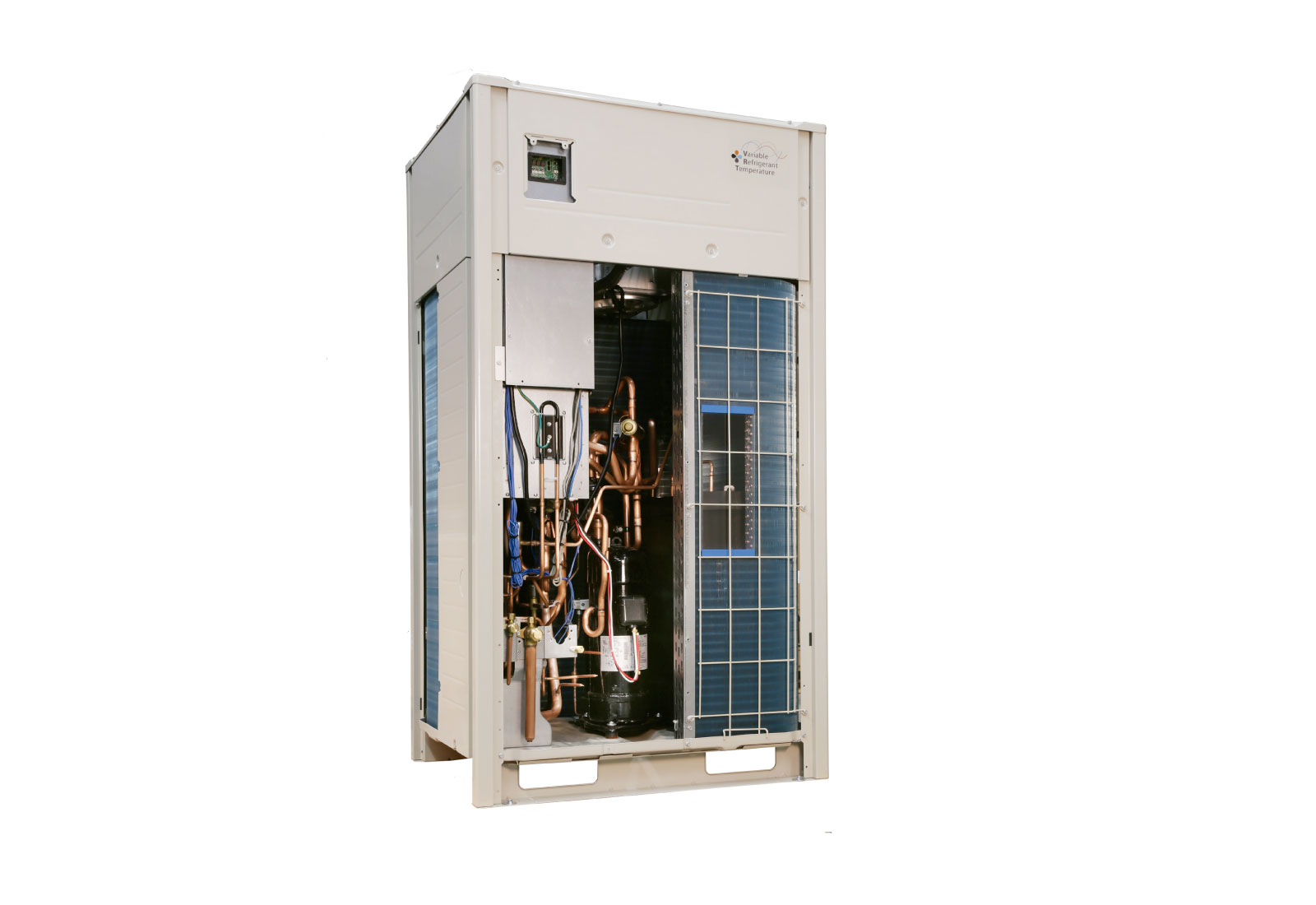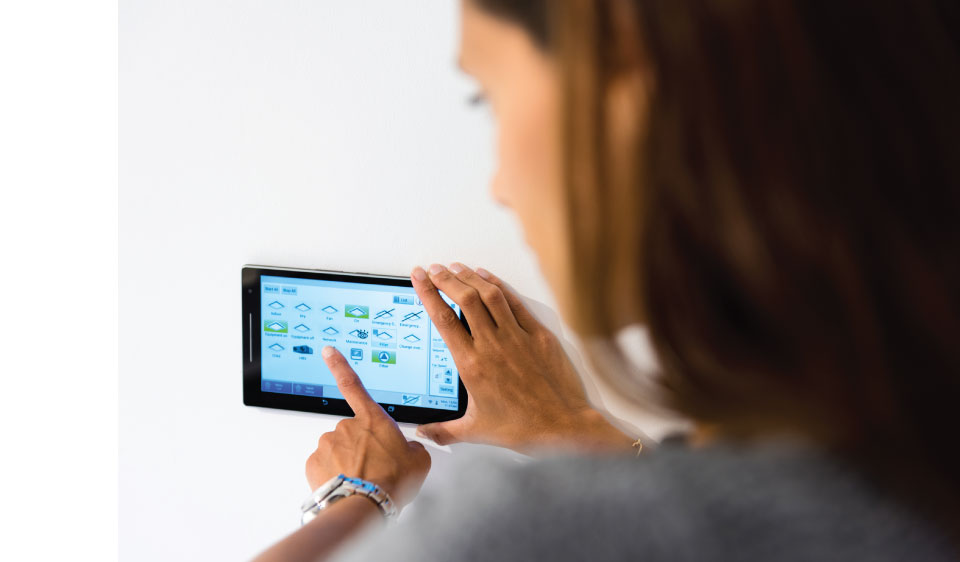 Smart Integrated BMS and Controls
Compatible with Daikin I-touch Manager an advanced multizone controller that provides the most cost-effective way to control and monitor all integrated building system.
Daikin SVM Series, an innovative total control of building systems using a smartphone or tablet locally or remotely.
Find The Right VRV IV Series System Solutions That Fits Your Needs
Daikin VRV IV Series portfolio offers fast installation and flexibility with absolute efficiency and comfort.

Explore Our VRV IV Series Portfolio
Daikin VRV IV Series systems has efficient indoor and outdoor units, and smart integrated management building controls.
Explore How Daikin VRV IV Series Adapt To Your Space Needs
Daikin VRV IV Series is the ideal air conditioning solution for hotels, large commercial, small business and residential applications.