Precise Control at All Times
Thanks to Daikin's Japanese Inverter Technology, the minisplit P Series can quickly reach the desired temperature with minimum energy consumption. Its improved fan motor design allows precise air flow control to ensure comfort at all times.
All the Japanese Technology and design in one air conditioning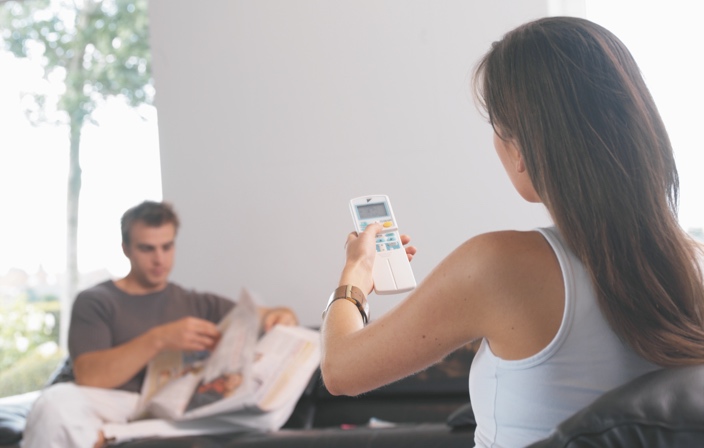 Daikin designs and manufactures its own Inverter compressor to ensure product quality, durability, and performance. The P Series compressor reduces energy consumption up to 50% while reaching desired temperature quickly and maintaining precise temperature at all times.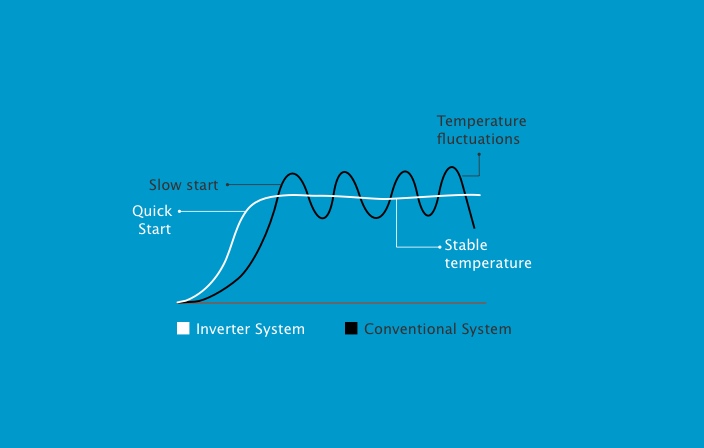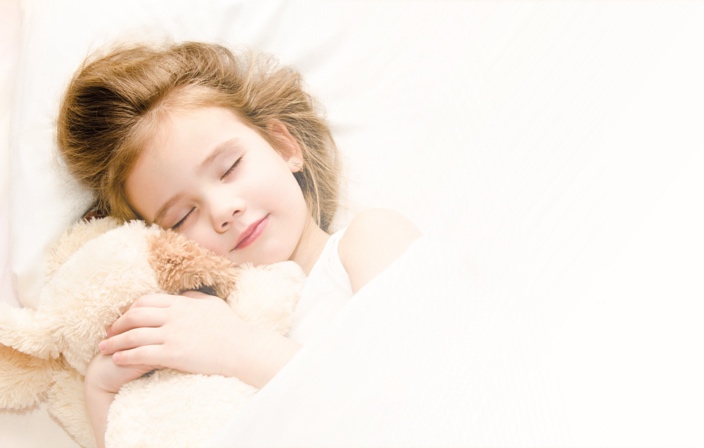 With Sleep Mode activated, the P Series Minisplit will gradually increase/decrease the set temperature according to normal sleeping patterns, ensuring a comfortable environment for restful sleep. While the Saranet Air Filter, an anti-fungal filter, removes air particles from the air so that you can enjoy breathing fresh and pure air at all times.

Set temperature will auto adjust to an eco-friendly level

Achieve faster cooling without changing the set temperature

Anticorrosion added to cooling coils that increase air conditioning lifespan.

Auto switch between Cool and Heat mode depending on room and set temperature

Unobtrusive sound pressure level of 21dBA (similar to the rustling of leaves)
Daikin P Series Technical Specs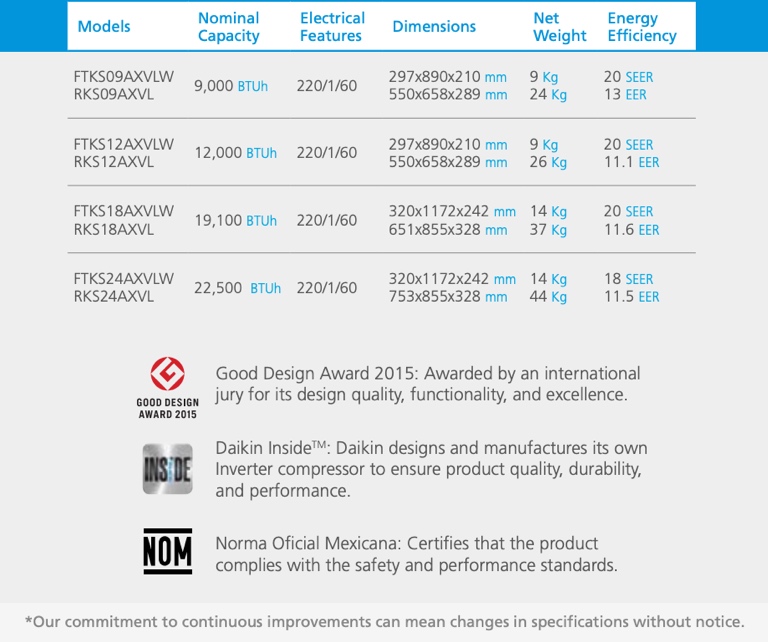 Now you can register your minisplit Daikin to receive the best guarantee and the best service with certified technicians in all Latin American countries, so your air conditioning will never stop.
Register it Now

Daikin is the World´s No. 1 Air Conditioning company with over 95 year leading the innovation and providing advance, high-quality air conditioning and heating solutions for residential, commercial, and industrial applications. What makes us great isn't just our HVAC systems, it's our personal service, commitment to quality and the environment, and also our technological innovations.

Live in a climate that's designed for your lifestyle

Relax and enjoy the benefits of reliable solutions

Save on your energy bills with our energy-efficient solutions

Control your climate from anywhere with our smart programming technologies