The Perfect Balance Between High Technology and Design
Kirara delivers energy efficiency and optimum comfort at all times thanks to Daikin's Japanese Inverter Technology. This, in addition to its unique modern design, makes Kirara the ideal solution for your home, office or business.
All the Japanese Technology and design in one air conditioning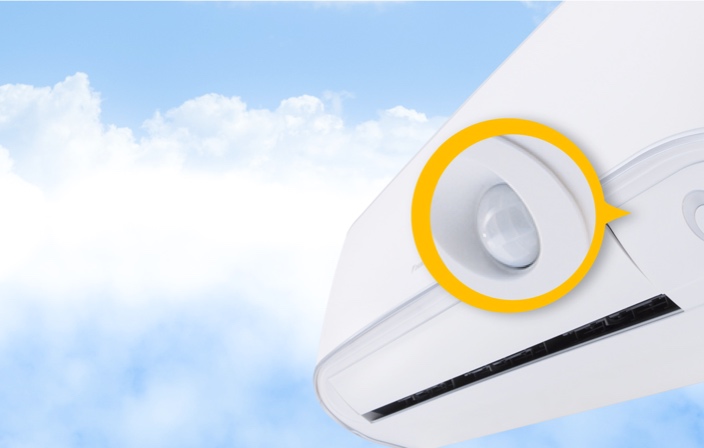 Through its new featured sensor, Kirara self adjusts its cooling power and redirects the air flow by sensing the room area heat load. This way it minimizes unnecessary energy consumption while still providing optimum and consistent comfort.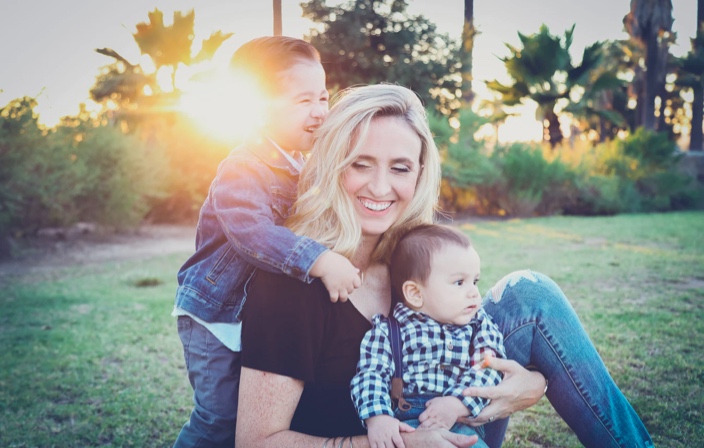 Micron scale fibers trap dust while a Titanium Apatite filter absorbs organic contaminants such as bacteria and viruses. An anti-fungal air filter also removes air particles from the air so that you can enjoy breathing fresh, pure air at all times.

Up to 50% reduced energy consumption while maintaining a precise temperature.

Unobtrusive sound pressure level of 21dBA (similar to the rustling of leaves).

Set temperature gradually increases/decreases, ensuring a comfortable environment for better quality sleep.

Anticorrosion added to cooling coils that increase air conditioning lifespan.

Compact Wireless Remote Controller
With large LCD screen with backlight and glow in the dark ON/OFF button.
Daikin Kirara Technical Specs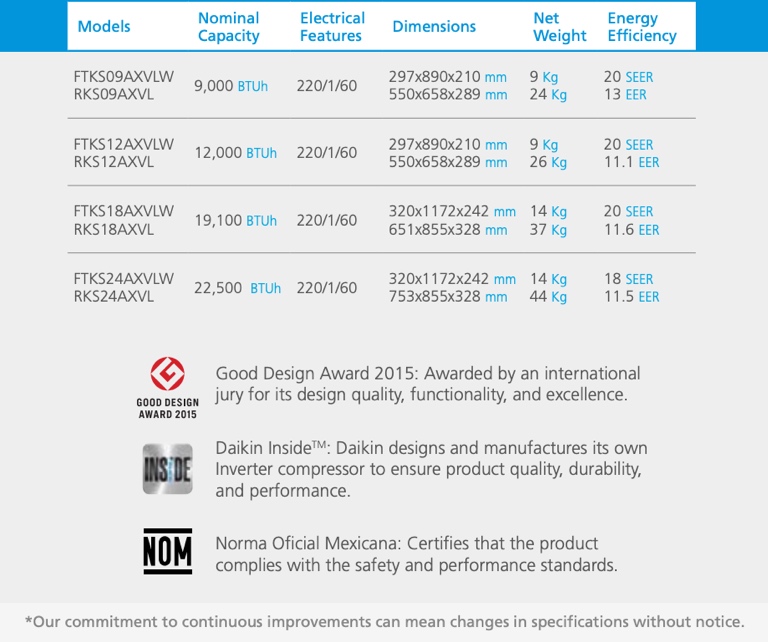 Now you can register your minisplit Daikin to receive the best guarantee and the best service with certified technicians in all Latin American countries, so your air conditioning will never stop.
Register it Now

Daikin is the World´s No. 1 Air Conditioning company with over 95 year leading the innovation and providing advance, high-quality air conditioning and heating solutions for residential, commercial, and industrial applications. What makes us great isn't just our HVAC systems, it's our personal service, commitment to quality and the environment, and also our technological innovations.

Live in a climate that's designed for your lifestyle

Relax and enjoy the benefits of reliable solutions

Save on your energy bills with our energy-efficient solutions

Control your climate from anywhere with our smart programming technologies