Central Air Conditioners DX11
Designed to meet the energy needs of the modern commercial building, our next generation VRV H/R by Daikin incorporates Smart Technology plus all the benefits of the VRV IV Series, improving efficiency up to 15% vs VRV IV models.
*Available only in 50Hz for The Caribbean markets.
CONTACT US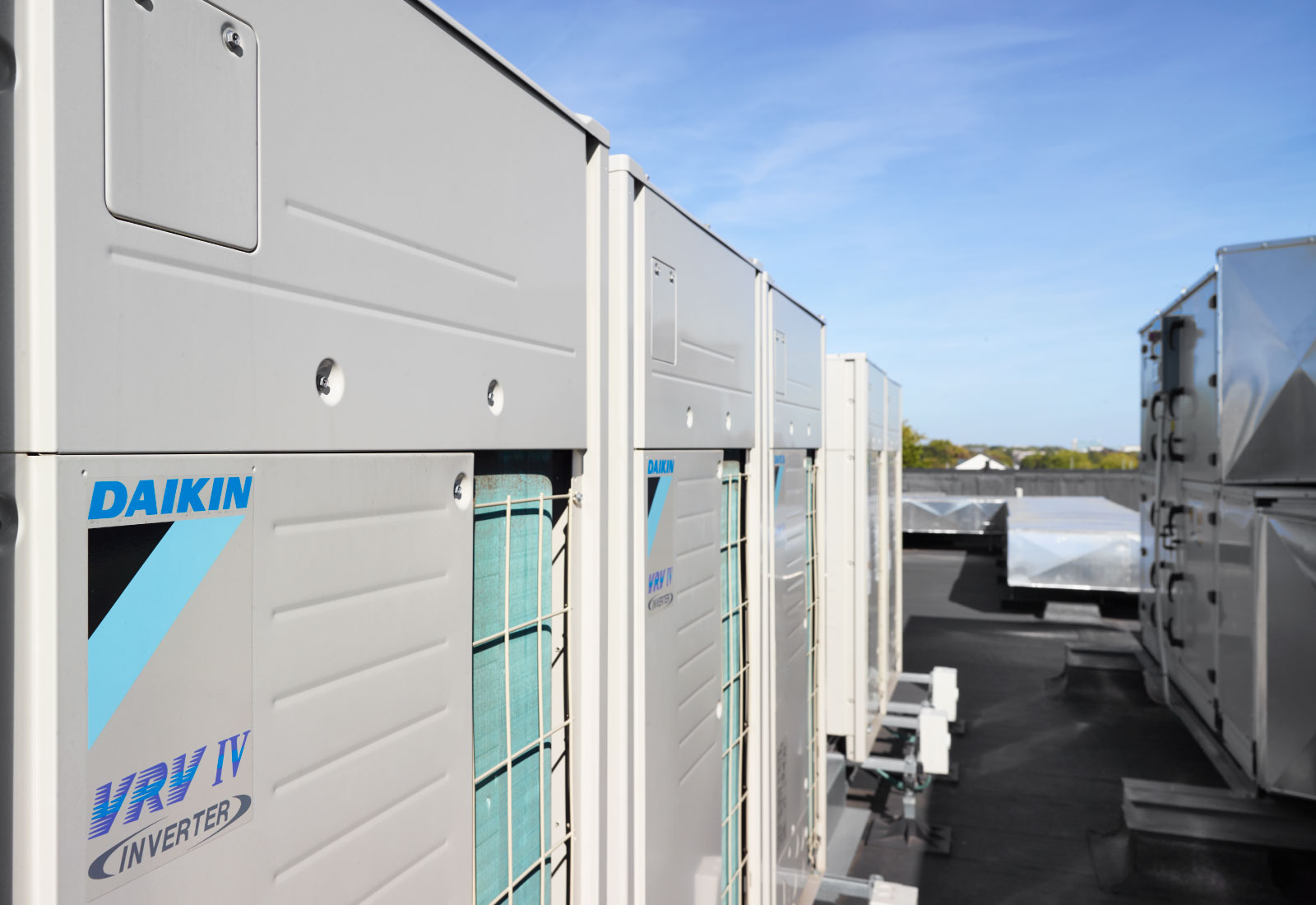 The Next Generation of VRV with Smart Technology
Daikin VRV H/R Series, full automatic energy-saving refrigerant control
Why Daikin VRV H/R set the standard for total climate control?
The VRV H/R Series advance software and hardware technologies makes it the best alternative for your climate needs.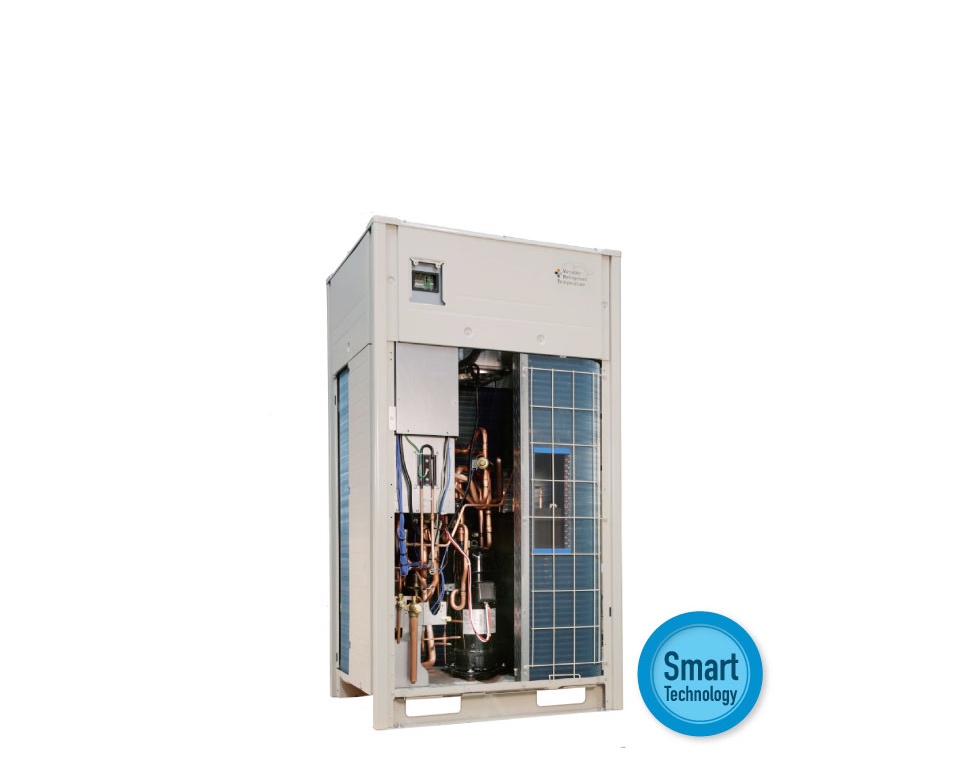 VRV Smart Technology
Daikin Variable Refrigerant Temperature Technology (VRT) automatically adapts both the Inverter compressor speed the refrigerant temperature to the load for optimal user comfort and increases seasonal efficiency by up to 28% when compared to other solutions.
Daikin VRV Smart Technology takes VRT comfort and energy performance to the next level, providing faster response, precise efficient capacity control, and less over cooling.
The Smart Technology enables VRV indoor unit's airflow rate (airside control) to automatically adjust responding to internal load changes (not ambient conditions), reduce fan and compressor power input improving the comfort and energy performance.
Daikin VRV Smart Technology controls have advanced technologies for greater energy savings by ​setting TE based on indoor temperature when start cooling, and controlling the airflow rate of indoor units automatically.
K Compressor
Newly designed K type compressor increasing partial load efficiency.
The back-pressure control mechanism increases efficiency during low-load operation.
Back pressure control minimizing refrigerant flow from high to low pressure side. During high load, there is proper pressure applied to the scroll, meanwhile during low load, weak pressure is applied resulting in refrigerant leakage.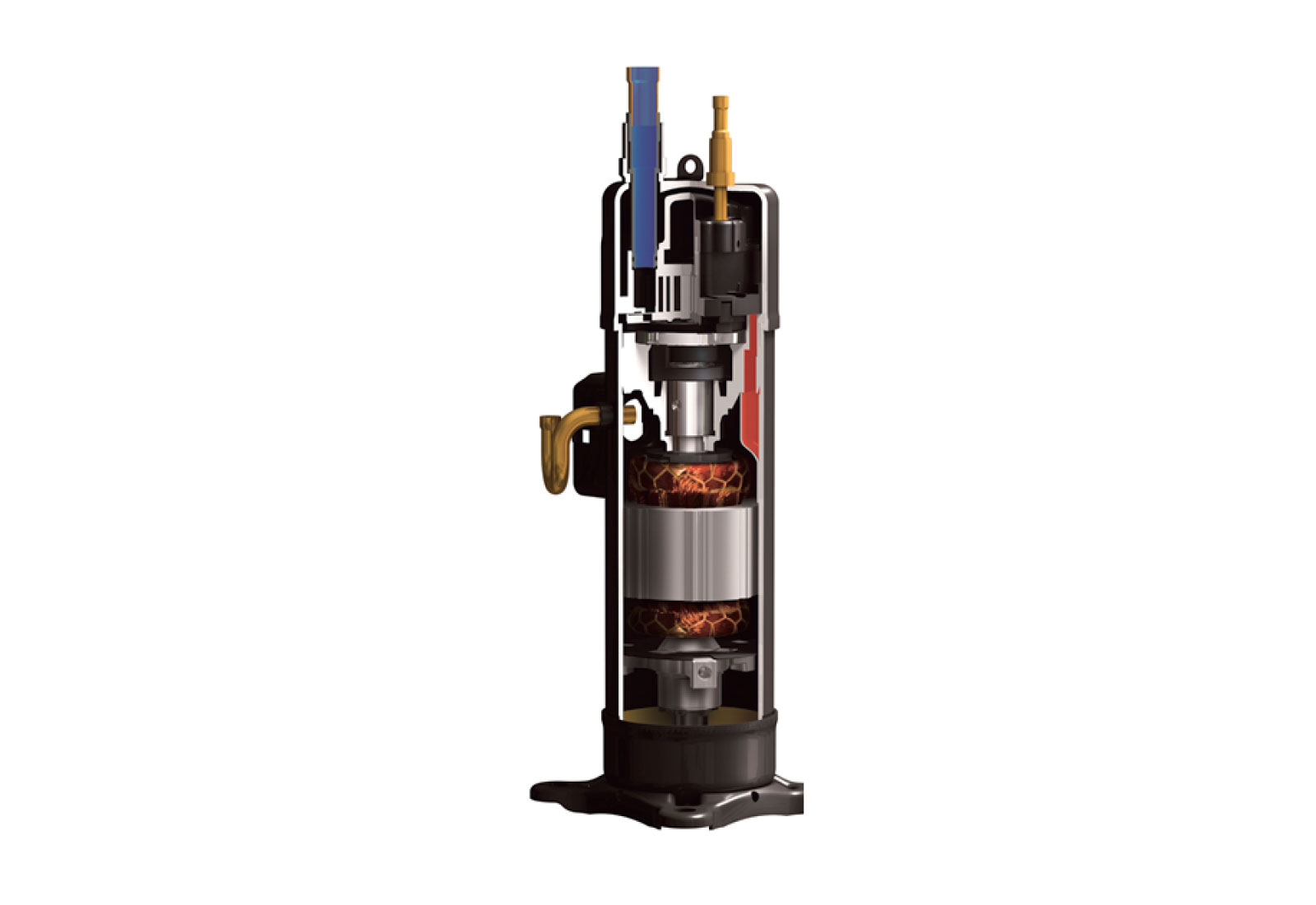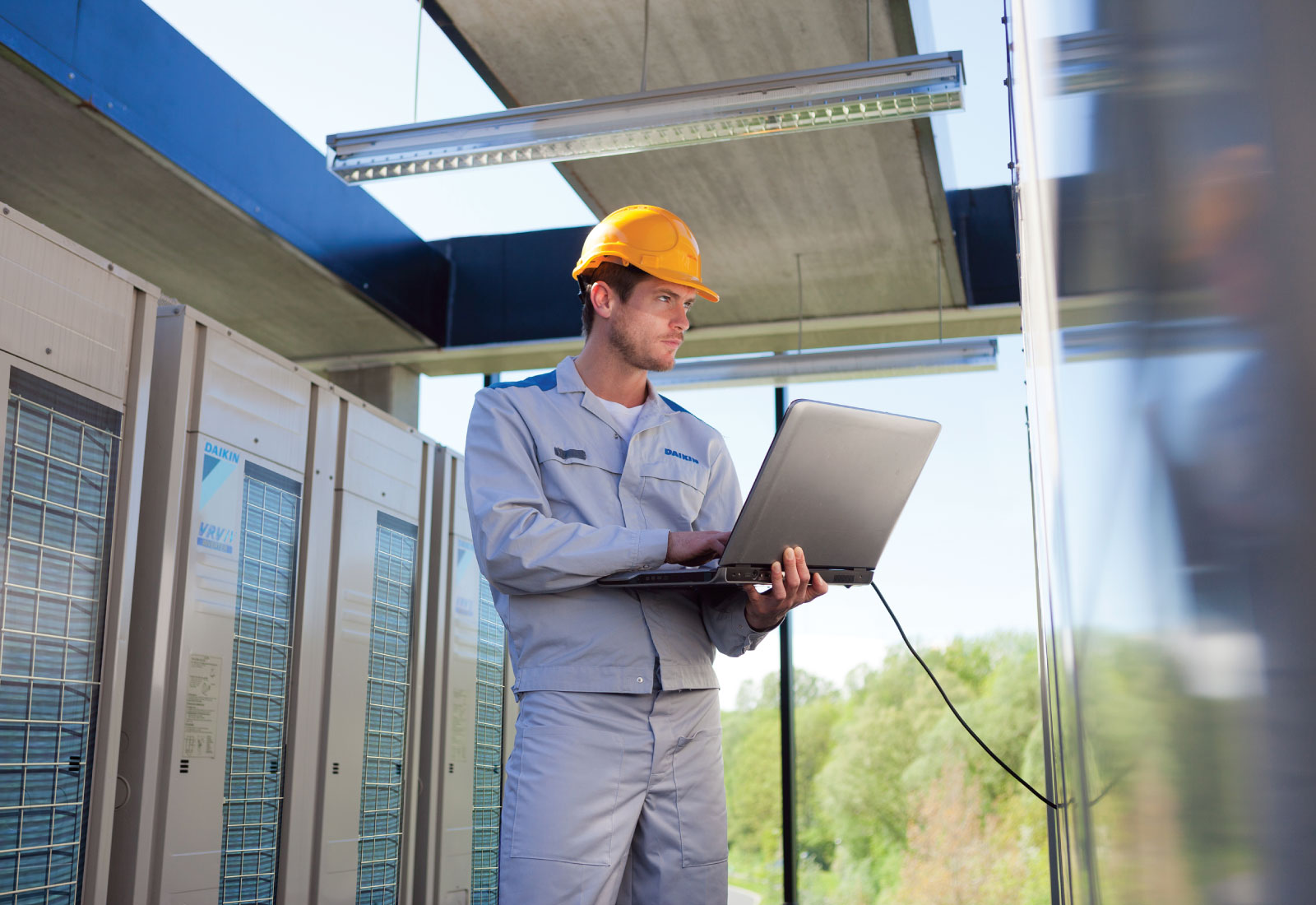 Automatic Refrigerant Charge (50Hz)
The auto charge can be used after the initial "trim charge" is completed.
Based on sensor readings of the indoor and outdoor temperatures, auto charge will function in the "automatic" (cool) or "manual" (heat) mode.
Charging status is indicated as a code displayed on the local Remote Controllers and Condenser PCB read-out.
Find The Right VRV H/R Series System Solutions That Fits Your Needs
Daikin VRV H/R portfolio offers fast installation and flexibility with absolute efficiency and comfort.

Explore Our VRV H/R Series Complementary Portfolio
Daikin VRV H/R systems has Smart Technology indoor units and management building controls.
Explore How Daikin VRV H/R Series Adapt To Your Space Needs
Daikin VRV H/R is the ideal air conditioning solution for hotels, large commercial, small business and residential applications.