VRV W
VRV W Water-Cooled systems are equivalent to 4-pipe chilled water systems, but also offer a viable alternative to Water Source Heat Pump solutions. Each connected indoor unit can provide heating and cooling independently to suit zone requirements making these systems suitable for both open plan, or cellar applications with different operation requirements.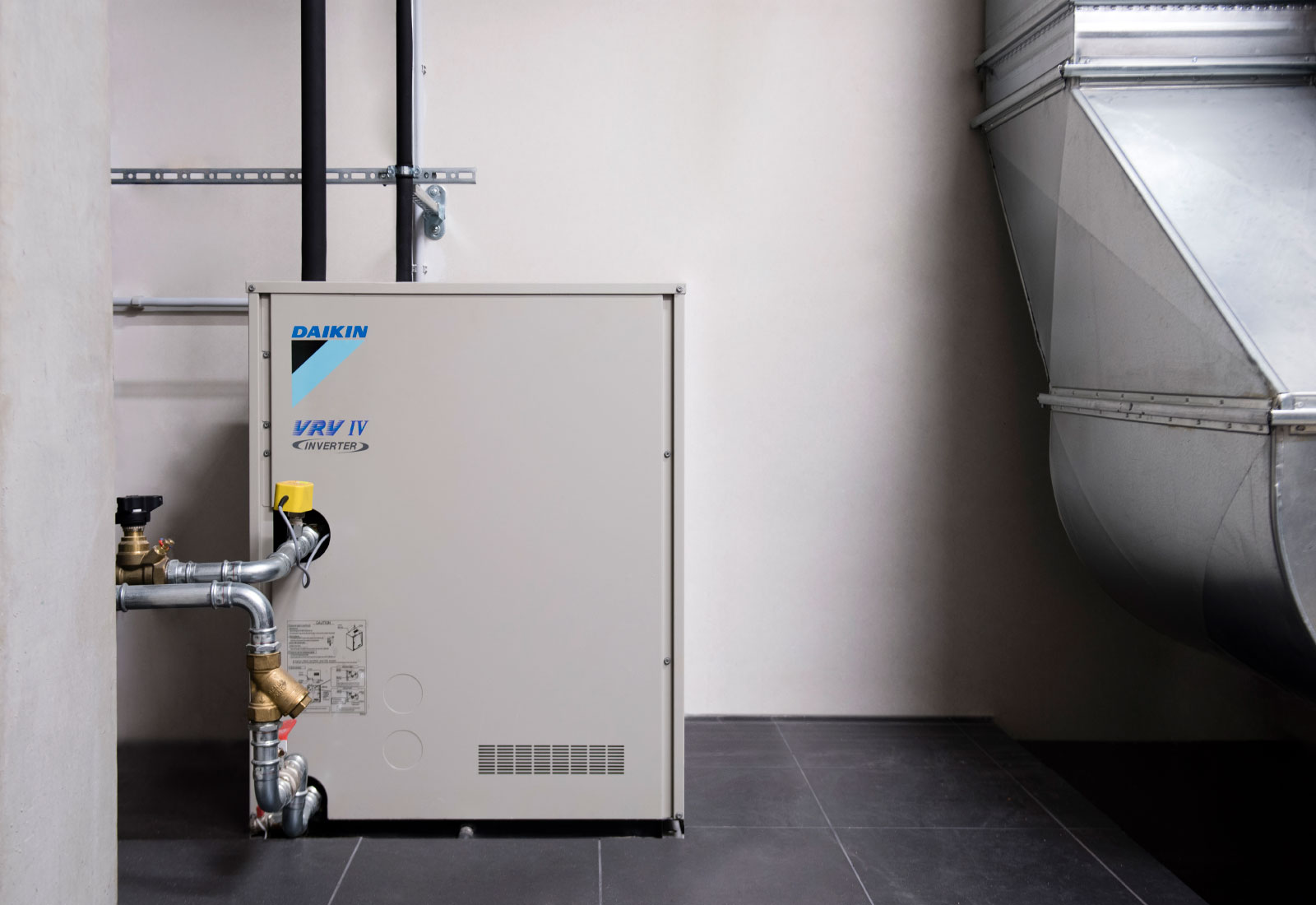 Daikin VRV W Offers Cooling Performance In All Climates
Year round comfort and energy efficiency by combining VRV and VRT technologies
Why Daikin VRV W Set The Standard For Total Climate Control?
VRV W refrigerant cooled Inverter technology delivers consistent and reliable PCB operations.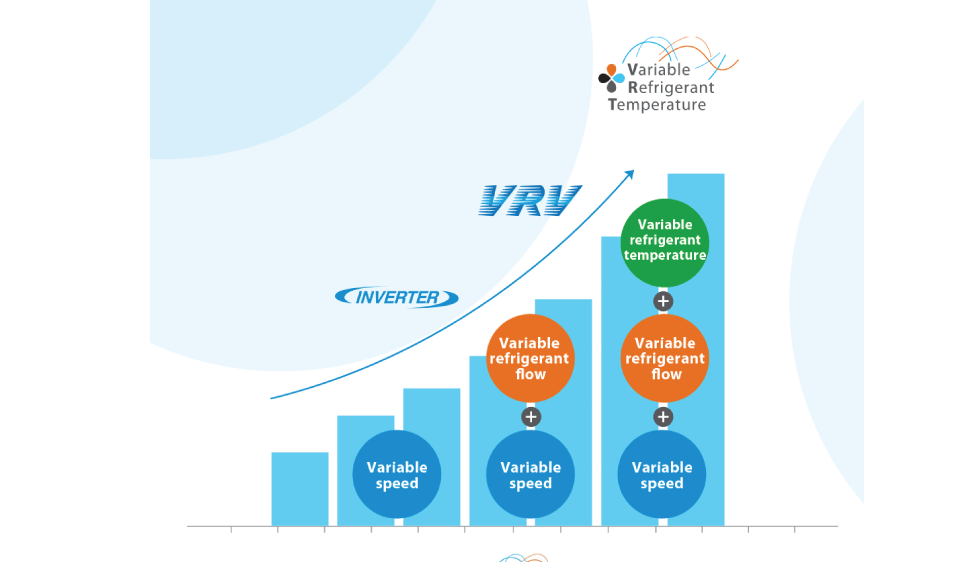 Variable Refrigerant Technology
VRV sets the new standard at the forefront of energy efficiency in the HVAC industry.
Invented by Daikin, our Variable Refrigerant Temperature Technology (VRT) automatically adapts both the
Inverter compressor speed the refrigerant temperature to the load for optimal user comfort and increases seasonal efficiency by up to 28% when compared to other solutions.
VRV is the first weather accommodation control in the market, preventing cold draughts with higher outflow temperatures to guarantee customer satisfaction and comfort.
Design Flexibility
Daikin VRV W meets various air conditioning needs by taking full advantage of the characteristics of a water cooled system.
Compact outside units can be easily installed in the machine rooms on each floor. This helps overcome the restriction on differences in height of refrigerant piping. Individual air conditioning can be easily provided in high-rise buildings using this VRV system.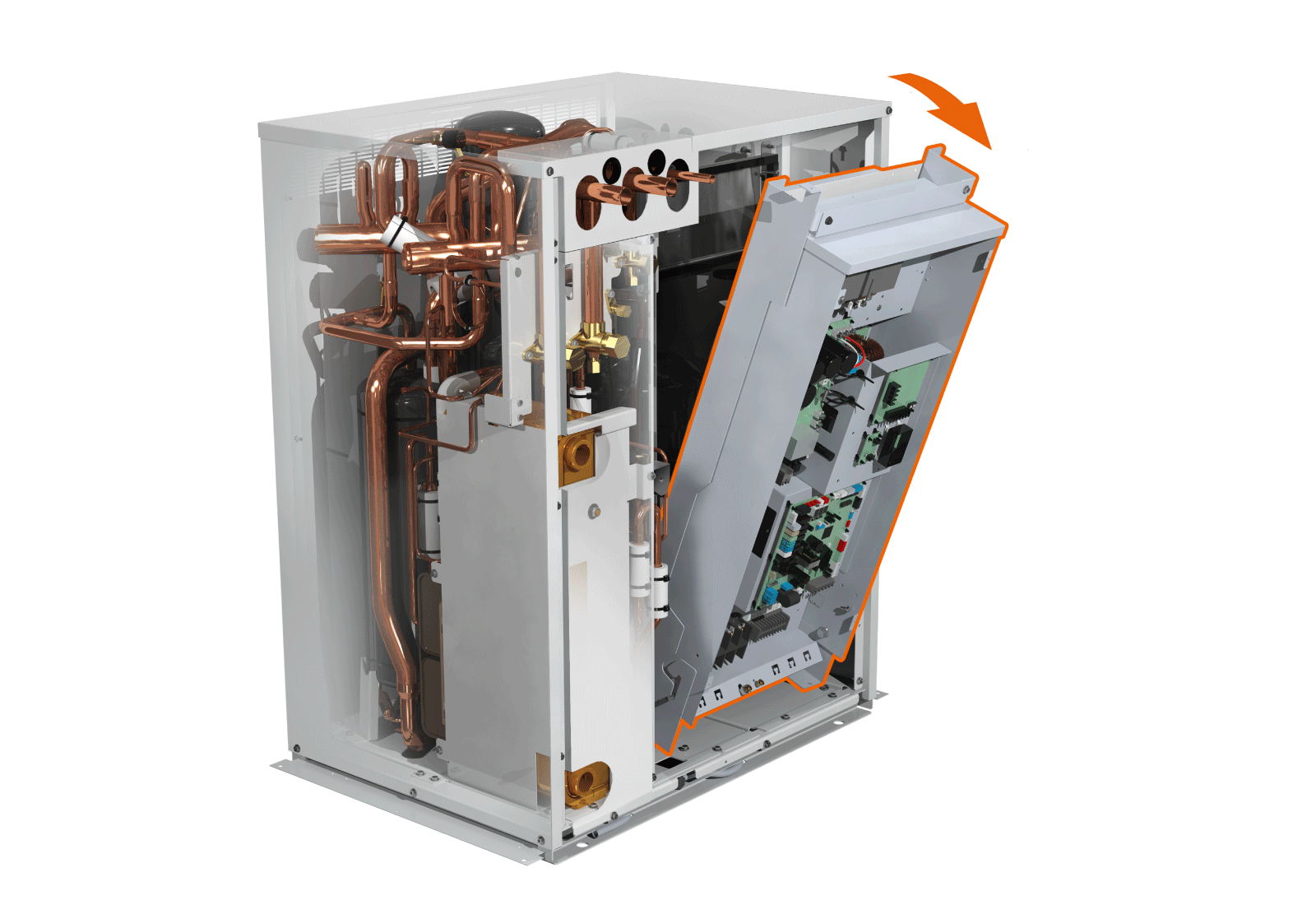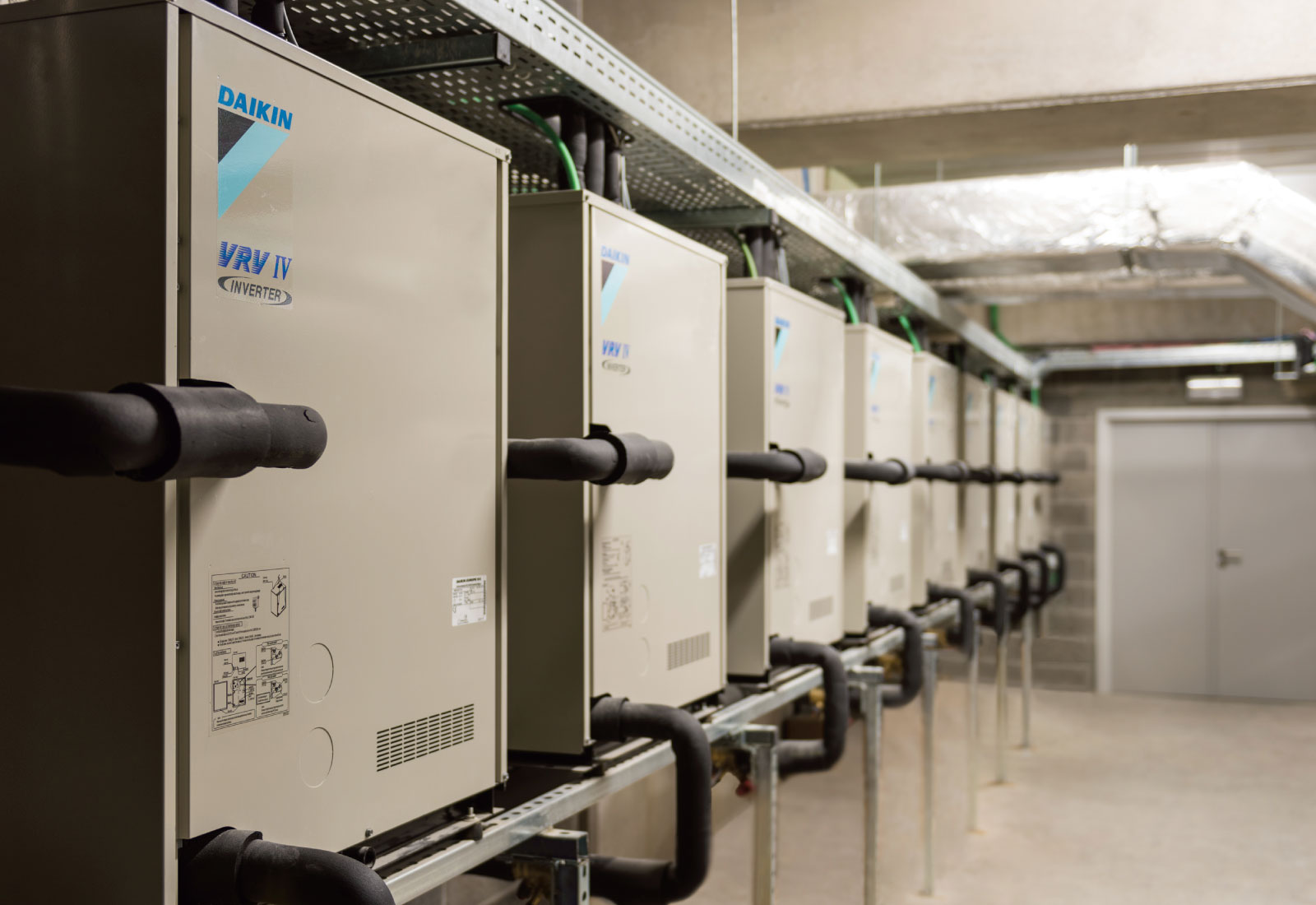 Ideal VRV Solution for Renovations
The outside units of the water cooled VRV W don't have necessity to direct heat exchanging with outdoor air. This feature makes it possible to place the outside unit inside the building, which greatly extends design flexibility and makes it easier to adapt to different types of buildings and open to various kinds of creative building exteriors.
The water cooled VRV W series can retain the cooling tower of the old system during renovation, effectively keeping costs down.
The compact outside units facilitate the renovation process and saves space for the outside unit area.
Discover How VRV W Fits Your Needs
Daikin VRV W is engineered for easy service with drop-down switch box to access key components.

Explore Our VRV W Portfolio
Daikin VRV IV has efficient indoor and outdoor units, and smart integrated management building controls.