Join the Daikin ON movement
Mar 15, 2023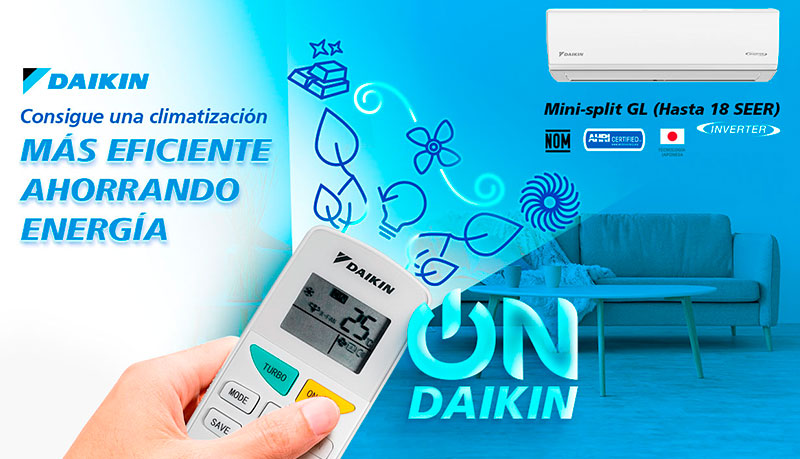 The right control ON button is a worthwhile investment
Through its ON campaign, Daikin invites you to opt for the company's equipment, capable of giving you greater savings, efficiency, life time and functions that give your day to day greater comfort.
"Just by pressing the correct On button, you will be actively fighting against climate change and your own economic savings on the electricity bill," says the campaign, which emphasizes the immediate consequences of pressing Daikin's On:
ON-SUSTAINABILITY: you actively fight against climate change
ON-ECO: more ecological thanks to its efficiency and energy savings
ON-SAVING: equipment with proven durability (minimum risk of failures)
ON-VALUES: you reduce your carbon footprint and join the actions for a better future
Equipment such as Daikin's GL minisplit, with up to 18 SEER, deliver energy savings of 13%, include Goldfin anti-corrosion treatment to increase the useful life of the air conditioning, and provide silent operation. In addition, Daikin's Inverter technology, which enables energy savings by eliminating waste from air conditioner operation by efficiently controlling motor speed and helps prevent common and uncomfortable temperature swings normally experienced with equipment that does not they have her.
#DaikinON #Daikinefficiency #DaikinSavings