Daikin presenta los atributos del refrigerante R-32 en UNIDO
Nov 29, 2021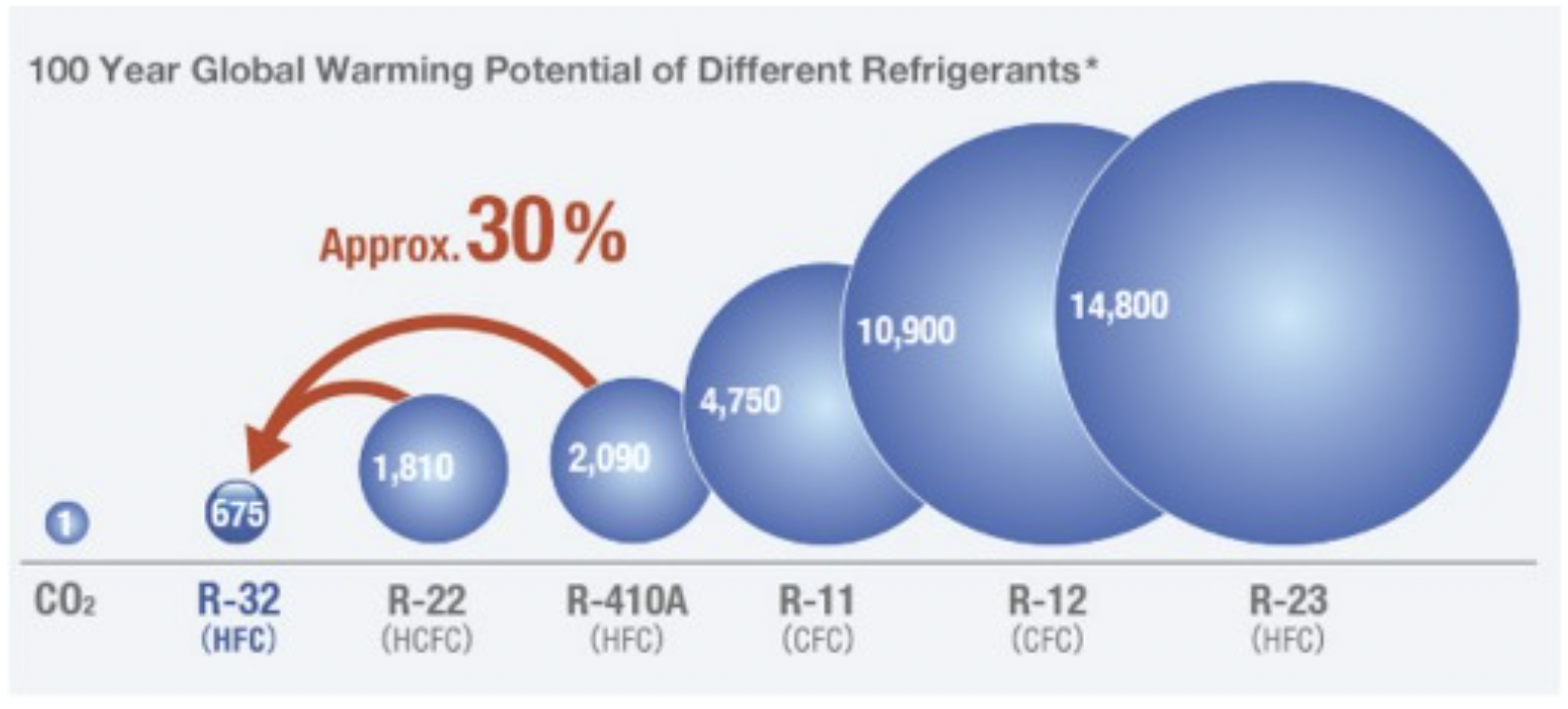 Como un compromiso con los acuerdos del Protocolo de Montreal, Daikin participó en dos eventos organizados por ONUDI (La Organización de las Naciones Unidas para el Desarrollo Industrial). Se presentó el refrigerante R-32 y sus características más relevantes en términos de eficiencia energética y bajo potencial de calentamiento global (GWP).
El primero fue promovido por el gobierno de Ecuador a través del Ministerio de Producción, Comercio Exterior, Inversiones y Pesca, en coordinación con su Oficina Técnica de Ozono. El taller virtual fungió como preparación de la Estrategia de Reducción de HFC en Ecuador el 11 de noviembre de 2021.
El taller estuvo dirigido principalmente a importadores y usuarios de gases quienes a través de la presentación "Nueva Generación en refrigerantes para Aire Acondicionado" profundizaron en los beneficios del refrigerante R32, principalmente en la eficiencia energética, como refrigerante de un solo componente (Azeotrópico) y el la reducción en el impacto al medio ambiente por su bajo potencial de calentamiento global. La ponencia fue dictada por el Ing. Francisco Chavolla, Director Centro de Entrenamiento Daikin para Latinoamérica y el Lic. Hugo Goñi, Gerente de Asuntos Públicos y Advocacy, América del Sur Daikin de Latin America Operations.
Por otro lado, ONUDI y la Unidad Nacional del Ozono de Argentina presentaron el 18 de noviembre seminario web "Refrigerantes de bajo GWP y amigables con el medio ambiente para el aire acondicionado de habitaciones" el marco del Plan de gestión de eliminación de HCFC para Argentina. El evento presentó diferentes opciones de diseño para sistemas de aire acondicionado, así como las oportunidades que los fabricantes de América Latina, la academia y los responsables de la formulación de políticas, puedan determinar qué cambios de producto son importantes a tener en cuenta al utilizar los refrigerantes R290 o R32. Los estudios de casos mostraron los beneficios en eficiencia energética y reducción de emisiones asociadas para que la industrua avance hacia productos y procesos de producción respetuosos con el medio ambiente.
Daikin, participó con la presentación "Application of R32 in refrigeration" dictada por Kota Fukutoku, Vice President of Advocacy & Corporate Planning at Daikin Industries, Latin American Operations y Alejandra Torrilas, Residential & Light Commercial Sales Manager at Daikin Air Conditioning Argentina.